This article is about a subject in the real world.
Information in this article is about real-life people, companies, and objects, and does not relate to the in-universe Sonic series.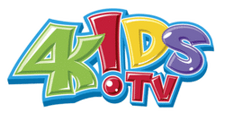 4Kids TV (often stylized as 4K!DS TV, and formely known as FoxBox) was Saturday morning cartoon block that aired on Fox for four hours in the United States, owned by 4Kids Entertainment (now known as 4Licensing Corporation) and News Corporation. The block was launched in 2002 as FoxBox (Replacing Fox Kids), but then it was renamed as 4Kids TV in 2005. 4Kids TV ended in 2008 due to conflicts between Fox and 4Kids.
Slogans
List of program broadcasts
See also
External links
Ad blocker interference detected!
Wikia is a free-to-use site that makes money from advertising. We have a modified experience for viewers using ad blockers

Wikia is not accessible if you've made further modifications. Remove the custom ad blocker rule(s) and the page will load as expected.