This article is about a subject in the real world.
Information in this article is about real-life people, companies, and objects, and does not relate to the in-universe Sonic series.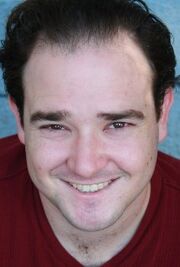 Bradley Michael Pierce (born 23 October 1982) is an American voice-over artist and character actor with numerous roles and bit parts in television, movies, direct-to-video animation, advertising, and video games. He voiced Tails in the Sonic the Hedgehog television series.
Other Roles
He is known for such roles as Peter Shepherd in Jumanji, Pete Lander in The Borrowers, and Chip the teacup in Beauty and the Beast. He has also had a role in the cartoon series The Oz Kids as Boris, the son of Cowardly Lion.
External links
Former English Voice Actors