This article is about a subject in the real world.
Information in this article is about real-life people, companies, and objects, and does not relate to the in-universe Sonic series.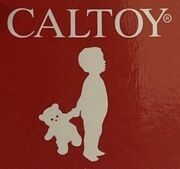 Caltoy is a real world toy company that makes stuff toys, or known as plushies, for children ages two through eight In 1993, Caltoy had released a Sonic the Hedgehog stuff plushie due to the then-recent video game success of Sonic the Hedgehog 2.
Gallery
Ad blocker interference detected!
Wikia is a free-to-use site that makes money from advertising. We have a modified experience for viewers using ad blockers

Wikia is not accessible if you've made further modifications. Remove the custom ad blocker rule(s) and the page will load as expected.