Chao Attack
Talk

0
7,864pages on
this wiki
Chao Attack

Cream using the Chao Attack in Sonic Heroes
Statistics and Overview
First appearance
Other appearances
User(s)
Description

An attack that makes a Chao home into nearby enemies.
The Chao Attack (チャオアタック, Chaoatakku?) is the signature move of Cream the Rabbit and Cheese, and is Cream's primary form of offense. It first appeared in Sonic Advance 2 and it appears in most games Cream and Cheese are playable in. It's a move where the user orders Cheese to attack enemies from afar.
Description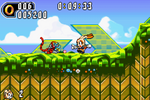 Sonic Advance 2
Making its first appearance in Sonic Advance 2, Cream is the only character to use this move. To perform Chao Attack in gameplay, the player presses

. This can be done either on the ground or while in mid-air. Cream points forward, commanding Cheese to quickly turn around and back, charges towards the enemy at a moderate speed and destroys/damage the enemy. This attack can easily defeat the bosses of this game.
Sonic Heroes
In Sonic Heroes, Cream uses the Chao Attack as her solo attack when her teammates are elsewhere. To perform the move in gameplay, the player presses

/

/

.
Sonic Advance 3
Chao Attack returns in Sonic Advance 3 and it is performed in the exact way as it was in Sonic Advance 2. Cream's Tag Action transforms Cheese into a Chao version of her partner and allows them to use the Chao Attack for a limited time.
A similar move can also be performed by Cream and Cheese when partnered with Sonic the Hedgehog is called the Chao Ball Attack, where Cheese is launched forward in a blue aura instead of homing onto nearby enemies. When Cream is at Boost Mode (she must be partnered with Sonic to enable this), Cream can perform this attack without interrupting her speed, allowing her to remain at Boost Mode. While partnered with Amy, Cream can only perform Chao Attack while in mid-air due to her ground attack being using her Piko Piko Hammer to attack. 

Step Attack
Step Attack

Cream using the Step Attack
Statistics and Overview
First appearance
User(s)
Description

Takes a long stride protected by Cheese the Chao.
The Step Attack (ステップアタック, Suteppuatakku?) is basically the Chao Attack performed at high speeds. It is a move used only by Cream the Rabbit and Cheese the Chao. It has so far only appeared in Sonic Advance 2.
In order to perform the Step Attack, Cream must perform the Chao Attack while in Boost Mode, which can be reached by running at high speeds for a certain amount of time or using a Dash Panel. The resulting speed from the Boost Mode will then transform the Chao Attack into the Step Attack.
When using the Step Attack, Cream will take a long stride forward, while Cheese circles around her as a shield at high speeds and as a result, it will destroy or damage any enemies Cheese makes contact with. Most importantly though, the Step Attack allows Cream to maintain the speed she is running at and remain in Boost Mode, unlike the normal Chao Attack which would make her slow down.
Appearances in Other Media
Sonic X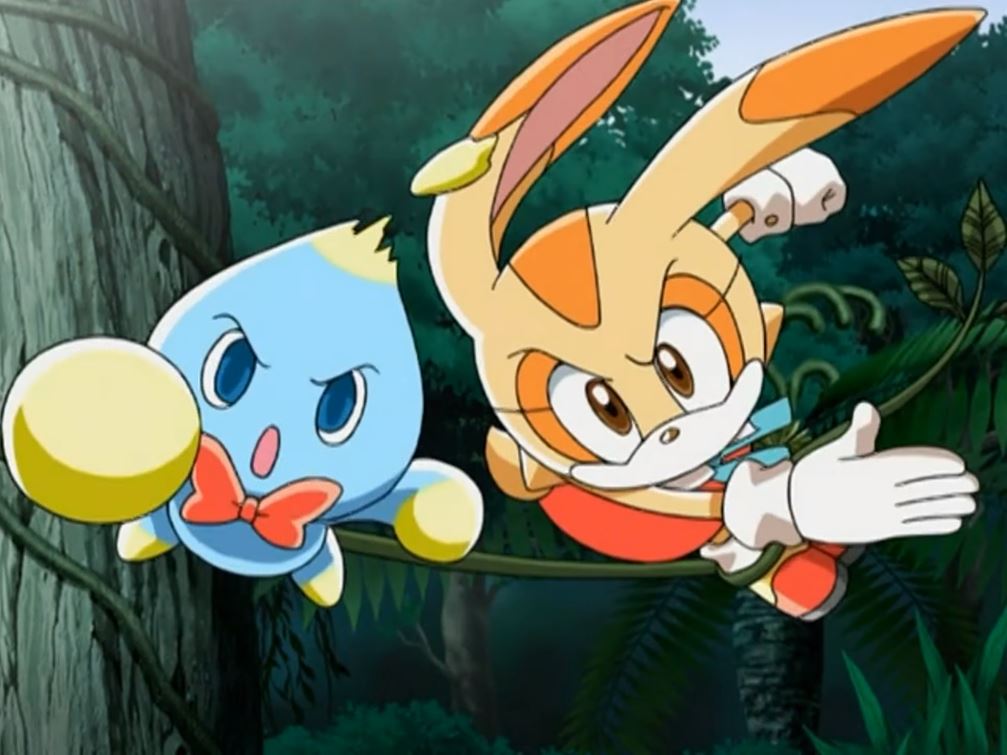 Cream and Cheese, though rarely participating in any fighting, have been seen using this attack in Sonic X. During an Emerald Tournament, Emerl emerged victorious (due to copying skills of other opponents) and received a red Chaos Emerald for his efforts. However, the emerald glitched his systems, causing him to go berserk. Since he could anticipate other's moves, it seemed as though fighting him was pointless, but Cream began to use multi-attacks with Cheese, using Chao Attacks as well. Since Emerl couldn't copy two skills at once, Cream and Cheese managed to restore his former will.
Trivia
In Sonic Advance 2, the Chao Attack can be used to collect Special Rings.