This article is about a subject in the real world.
Information in this article is about real-life people, companies, and objects, and does not relate to the in-universe Sonic series.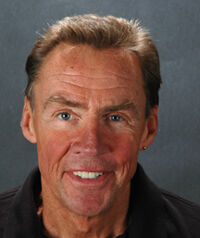 Dale Wilson (born 10 May 1950) is an actor and voice actor who worked with Ocean Studios. He provided additional voices in Adventures of Sonic the Hedgehog.[1]
Other roles
Some of his other roles include Clow Reed in Cardcaptors, Edward Kelly in X-Men: Evolution and Iron Man: Armored Adventures, Gus Bonner in Stargate: Infinity, Mutt in G.I. Joe: Operation Dragonfire, Akuma in Street Fighter: The Animated Series, X-51 and Electro in Spider-Man Unlimited, Daniel Franklin in Winter Kill, Welman Matrix in the ReBoot franchise, Hoist and Smokescreen in Transformers: Armada, Mudflap in Transformers: Cybertron, and Harry in Notes From the Heart Healer.
References
External links
Former English Voice Actors
Ad blocker interference detected!
Wikia is a free-to-use site that makes money from advertising. We have a modified experience for viewers using ad blockers

Wikia is not accessible if you've made further modifications. Remove the custom ad blocker rule(s) and the page will load as expected.