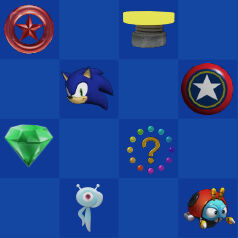 This file is used to store the Wiki's main skin (Oasis) background.
Appears on these pages

of
Hi I am Luma, I had been here since 2013. I am a hard-working administrator and user working on...

Hi Joe, thanks for responding. The problem is, if we knew what background we wanted we could...

I thank you for your welcoming; I'm Zain8. Well if you didn't or did, i'm new on being a part of...
See full list >
File history
Click on a date/time to view the file as it appeared at that time.
(Latest |
Earliest
) View (newer 50 |
older 50
) (
20
|
50
|
100
|
250
|
500
)
Date/Time
Thumbnail
Dimensions
User
Comment
current
18:16, April 2, 2018
1,900 × 1,000

(296 KB)

Luma.dash (wall | contribs)
05:47, April 1, 2018
1,900 × 1,000

(296 KB)

Luma.dash (wall | contribs)
09:47, January 4, 2018
1,900 × 1,000

(296 KB)

Luma.dash (wall | contribs)
15:43, January 2, 2018
1,900 × 1,000

(296 KB)

Ultrasonic9000 (wall | contribs)
Reverted to version as of 16:56, October 6, 2017
19:48, November 30, 2017
1,900 × 1,000

(152 KB)

Luma.dash (wall | contribs)
21:33, November 14, 2017
2,000 × 1,125

(285 KB)

MarkvA (wall | contribs)
16:56, October 6, 2017
1,900 × 1,000

(296 KB)

Luma.dash (wall | contribs)
19:00, October 3, 2017
1,900 × 960

(297 KB)

JoePlay (wall | contribs)
18:11, October 3, 2017
1,900 × 960

(300 KB)

JoePlay (wall | contribs)
20:37, September 25, 2017
1,900 × 1,000

(296 KB)

JoePlay (wall | contribs)
18:45, September 25, 2017
1,900 × 1,000

(296 KB)

JoePlay (wall | contribs)
20:24, September 7, 2017
500 × 500

(292 KB)

Luma.dash (wall | contribs)
15:32, September 7, 2017
1,600 × 900

(283 KB)

Luma.dash (wall | contribs)
15:16, September 7, 2017
1,600 × 900

(265 KB)

Luma.dash (wall | contribs)
14:15, September 7, 2017
1,600 × 900

(172 KB)

Luma.dash (wall | contribs)
14:16, September 6, 2017
500 × 500

(292 KB)

Luma.dash (wall | contribs)
21:43, May 12, 2017
1,920 × 1,080

(167 KB)

TheBlueRogue (wall | contribs)
21:26, May 12, 2017
2,000 × 1,080

(285 KB)

TheBlueRogue (wall | contribs)
17:02, May 12, 2017
1,920 × 1,080

(167 KB)

Luma.dash (wall | contribs)
16:54, May 12, 2017
1,920 × 1,080

(167 KB)

Luma.dash (wall | contribs)
16:35, May 12, 2017
1,920 × 1,080

(114 KB)

Luma.dash (wall | contribs)
03:59, May 7, 2017
1,500 × 1,000

(147 KB)

Journalistic (wall | contribs)
03:57, May 7, 2017
1,500 × 1,000

(147 KB)

Journalistic (wall | contribs)
04:20, October 1, 2016
195 × 347

(366 B)

Journalistic (wall | contribs)
22:01, June 27, 2016
1,500 × 1,000

(147 KB)

JBSuper (wall | contribs)
Reverted to version as of 03:33, April 2, 2015
20:19, December 2, 2015
118 × 87

(4 KB)

Slug-Drones (wall | contribs)
07:45, December 1, 2015
118 × 87

(5 KB)

Slug-Drones (wall | contribs)
07:16, December 1, 2015
118 × 87

(5 KB)

Slug-Drones (wall | contribs)
11:17, November 9, 2015
150 × 173

(9 KB)

Slug-Drones (wall | contribs)
14:32, November 5, 2015
106 × 1,000

(30 KB)

Slug-Drones (wall | contribs)
15:38, October 5, 2015
200 × 200

(12 KB)

Slug-Drones (wall | contribs)
11:59, October 3, 2015
100 × 100

(7 KB)

Slug-Drones (wall | contribs)
14:20, September 24, 2015
899 × 563

(9 KB)

Slug-Drones (wall | contribs)
14:16, September 24, 2015
899 × 563

(9 KB)

Slug-Drones (wall | contribs)
09:26, September 24, 2015
900 × 563

(9 KB)

Slug-Drones (wall | contribs)
16:29, May 22, 2015
158 × 184

(7 KB)

Journalistic (wall | contribs)
16:28, May 22, 2015
317 × 367

(16 KB)

Journalistic (wall | contribs)
07:09, April 12, 2015
1,500 × 1,000

(147 KB)

Journalistic (wall | contribs)
03:33, April 2, 2015
1,500 × 1,000

(147 KB)

Journalistic (wall | contribs)
03:31, April 2, 2015
1,500 × 1,000

(147 KB)

Journalistic (wall | contribs)
21:06, April 1, 2015
131 × 131

(9 KB)

Journalistic (wall | contribs)
13:00, April 1, 2015
131 × 131

(9 KB)

Shadowunleashed13 (wall | contribs)
12:51, April 1, 2015
1,500 × 1,000

(288 KB)

Shadowunleashed13 (wall | contribs)
12:42, April 1, 2015
131 × 131

(9 KB)

Shadowunleashed13 (wall | contribs)
Wikia Theme Designer is garbage.
12:40, April 1, 2015
386 × 1,000

(247 KB)

Shadowunleashed13 (wall | contribs)
12:33, April 1, 2015
131 × 131

(9 KB)

Shadowunleashed13 (wall | contribs)
12:25, April 1, 2015
131 × 131

(9 KB)

Shadowunleashed13 (wall | contribs)
15:57, March 14, 2015
1,500 × 1,000

(147 KB)

Journalistic (wall | contribs)
07:38, December 24, 2014
1,500 × 1,000

(214 KB)

Journalistic (wall | contribs)
12:35, December 10, 2014
1,400 × 933

(134 KB)

Journalistic (wall | contribs)
(Latest |
Earliest
) View (newer 50 |
older 50
) (
20
|
50
|
100
|
250
|
500
)