Fly Type
Talk

0
6,661pages on
this wiki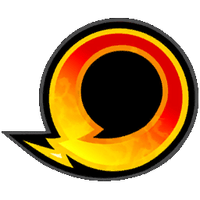 The Fly Type, also known as Flight Type, is an ability type used in the Sonic the Hedgehog series and represented by the color yellow. It was introduced along with the Speed Type and Power Type in Sonic Heroes. As its name implies, Fly Type characters have the ability to fly.
Appearances in games
Edit
Sonic HeroesEdit
The Fly Type was introduced in Sonic Heroes. Fly Type characters have the unique ability of flight, allowing them to carry the entire team over large gaps. Another one of their main abilities is the Thunder Shoot, an ability that can stun and, once leveled up, damage enemies from a distance.
The Fly Type characters are:
In Team Battles, Fly Types have an advantage over Power Types, but are weak against Speed Types.
Sonic Advance 3Edit
The Fly Type returns in Sonic Advance 3. Fly Type teams focus on aerial abilities such as flying and slow descent. Fly Type teams are the most useful for reaching high places.
Fly Type teams
Edit
Tails and Cream
Tails and Amy
Team Jubilee (Cream and Amy)
Sonic Riders seriesEdit
In the Sonic Riders series, Fly Type characters can use special ramps that enable them to fly, allowing the characters to pass over segments of the course and reach new areas. The flight duration and speed can be increased by passing through Accelerators. Certain Extreme Gear, such as the the Magic Carpet allow the user to fly regardless of their ability type. In Sonic Riders: Zero Gravity, characters were no longer defined by ability types, instead each Extreme Gear had an ability dependent on the gear type; air ride and yacht type gear can use the flight ramps, certain types of board gear can transform into air ride or yacht type gears. However, each character's starting gear appears to refer to their ability type. Sonic Free Riders reverts back to the Sonic Riders method.
Fly Type characters
Edit
Silver is the only hedgehog who is a Flight type.
NiGHTS is the only non-Sonic character who is a fly type.
The flight type has the least amount of members.
The fly type is the only type that doesn't appear in the Mario & Sonic series.
Most of the flight type characters are the smartest in their teams.