This article is about a subject in the real world.
Information in this article is about real-life people, companies, and objects, and does not relate to the in-universe Sonic series.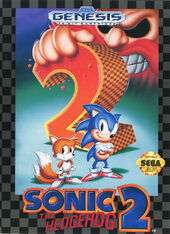 Gregory James Martin[1] (14. October 1956 - 21. May 2013) was an freelance artist, who began his career in Disney & Hanna Barbera Studios.[1] Throughout the 1980's and 1990's, he has done many promotional artworks for television shows and video games.
In the Sonic the Hedgehog community, Greg Martin is known for drawing American and European box-arts and advertising artworks for early Sonic the Hedgehog games. He has also done promotional artwork for many other Sega Genesis games as well. It was not until in early 2014 that he was revealed to be passed away on May 21, 2013 and then gained the attention of being the artist behind the western promotional artworks for early Sonic games.[2][3]
References
External links
Ad blocker interference detected!
Wikia is a free-to-use site that makes money from advertising. We have a modified experience for viewers using ad blockers

Wikia is not accessible if you've made further modifications. Remove the custom ad blocker rule(s) and the page will load as expected.