This article is about a subject in the real world.
Information in this article is about real-life people, companies, and objects, and does not relate to the in-universe Sonic series.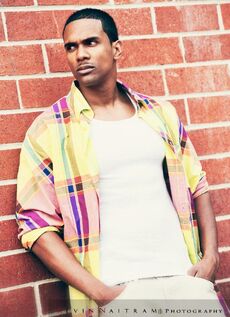 Hunnid-P (also written as 100P and Hunnid Pacent) is a rapper who performed vocals for Knuckles the Echidna's theme song and stages in Sonic Adventure 2. In 2012, he claimed to be working on a new Sonic game.[1] This was however disproven in 2016, when in an interview with FTCR, he claimed that this was just to get the attention of fans. He also stated during this interview that he would love to do a Sonic Adventure 2 concert for the fans if any Sonic Conventions reached out to him for it.[2]
On March 21st, 2014, Hunnid-P was arrested for felony weapon possession.[3] Allegedly, he was released from prison on November 30th, 2015, though he has been inactive on his Google+ page since.[4][5]
Songs
Trivia
References
Ad blocker interference detected!
Wikia is a free-to-use site that makes money from advertising. We have a modified experience for viewers using ad blockers

Wikia is not accessible if you've made further modifications. Remove the custom ad blocker rule(s) and the page will load as expected.