This article is about a subject in the real world.
Information in this article is about real-life people, companies, and objects, and does not relate to the in-universe Sonic series.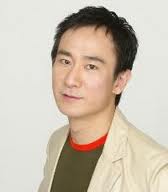 Ken Narita (成田 剣, Narita Ken?, born 18 May 1964) is a Japanese voice actor and actor from Saitama Prefecture. His real name is Tsutomu Narita (成田 勉, Narita Tsutomu?). He is currently a freelancer.
He voiced Black Narcissus in Sonic X.[2]
Other Roles
He is best known for his roles in Hikarian (Hikari), InuYasha (Sesshomaru), the Angelique series (Arios), Code Geass (Jeremiah Gottwald), Le Chevalier D'Eon (Durand), and Magical Girl Lyrical Nanoha Strikers (Jail Scaglietti).
Narita has recently been chosen to succeed the late Hirotaka Suzuoki as Bright Noa starting with Mobile Suit Gundam Unicorn.
He has also been chosen to voice Saitō Hajime in the 2012 release of Rurouni Kenshin: Shin Kyoto-Hen.
References
External links
Former Japanese Voice Actors