This article is about a subject in the real world.
Information in this article is about real-life people, companies, and objects, and does not relate to the in-universe Sonic series.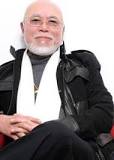 Kenji Utsumi (26 August 1937 – 13 June 2013) was born in Kitakyushu, Fukuoka, Japan. He was a Voice actor and actor. He has played many roles in different TV and theater animations, commercials, OVAs, video games and so on. He is mostly known for his roles in Dragon Ball series. He provided the Japanese voice for the Duke of Soleanna in Sonic the Hedgehog (2006). He died from cancer on 13 June 2013.
Video games
Among the different variety of works the list below are some of his voice actings as video game characters:
In Dragon Ball Z 3, as Rikumu, God Dragon, Red leader
In Summon Night 4, as Geck
In Sonic the Hedgehog (2006), as Duke of soleanna
In Dragon Ball Z: Infinite World, as Shen Long, Senbei, Rikumu
In Final Fantasy Dissidia 012,  as Garland
In Killzone: Mercenary, as Scalar Vuisari