This article is about a subject in the real world.

Information in this article is about real-life people, companies, and objects, and does not relate to the in-universe Sonic series.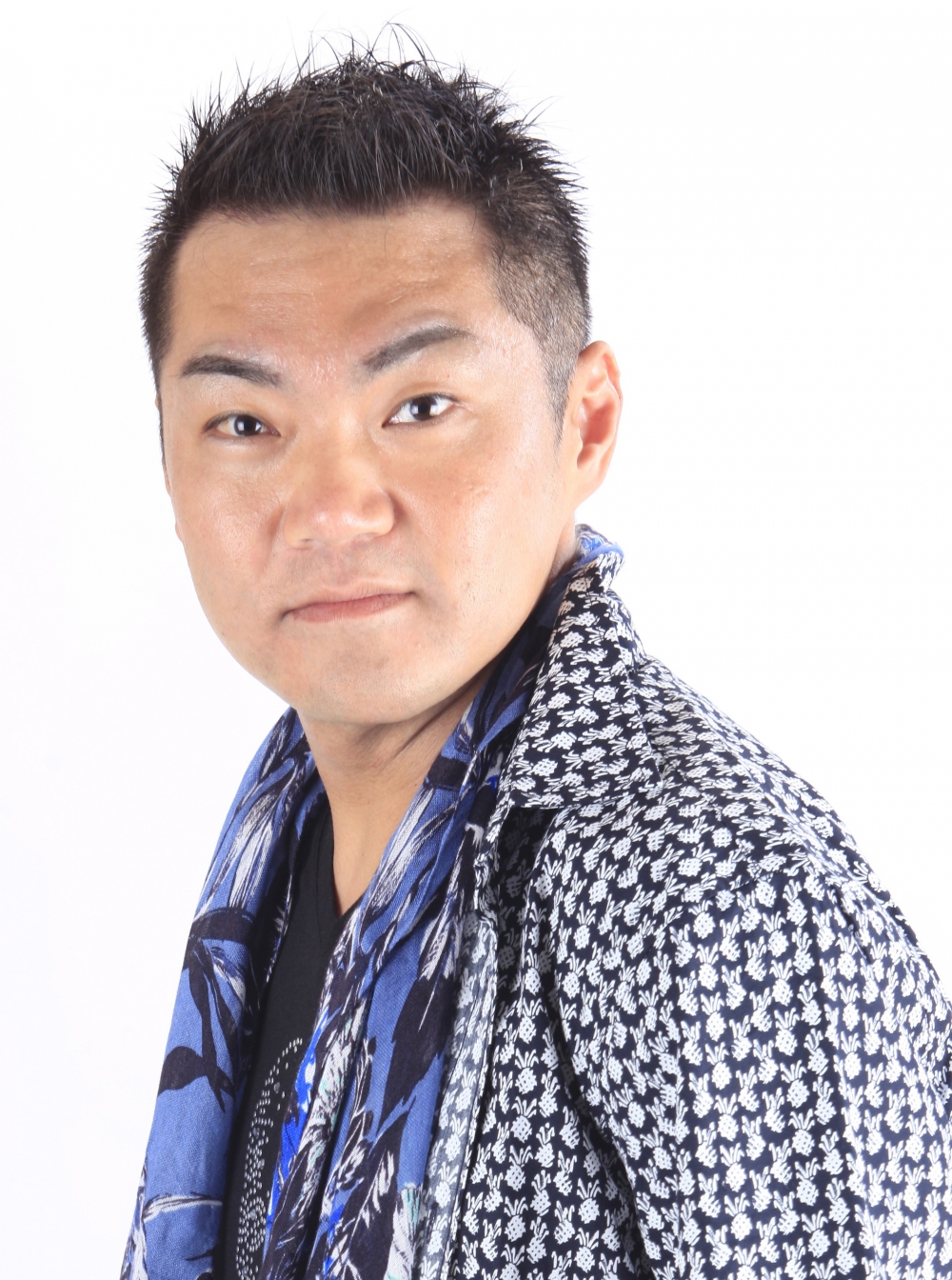 Kenta Miyake (三宅 健太, Miyake Kenta?, born 23 August 1977) is the Japanese voice actor of Vector the Crocodile in both the games and the anime series Sonic X.
Acting career
Miyake usually tends to cast very muscular, older and overweight people. Outside of voicing Vector, he took over the role of Giovanni after the death of Hirotaka Suzuoki in the Pokemon anime series starting in the Diamond and Pearl series. He also provided number of cast in Pokemon in both the Japanese and English version. He's famous for many roles, including Scar in Fullmetal Alchemist Brotherhood, Jirobo in Naruto, White Star in Soul Eater and Zangief from Street Fighter 4. Outside of anime, he play Grim in the Japanese dub of The Grim Adventures of Billy & Mandy and he currently voice Lord Hater in the Japanese dub of the Disney Channel/Disney XD animated series Wander Over Yonder.
External links
---
Main article | Gallery | Staff | Scripts (Introduction, Team Heroes, Team Babylon, Team Dark, Team Rose, Final Race)
| | |
| --- | --- |
| Characters | Sonic (Super Sonic) | Tails | Knuckles | Jet | Wave | Storm | Amy | Cream | Vector | Shadow | Rouge | E-10000B | E-10000G | Silver | Blaze | Dr. Eggman | Metal Sonic | Xbox Live Avatar |
| Courses | Dolphin Resort | Rocky Ridge | Frozen Forest | Metropolis Speedway | Magma Rift | Forgotten Tomb | Final Factory | Metal City |
| Extreme Gears | Angel • Devil | Auto-Slider | Avatar-F | Avatar-M | Beginner | Black Shot | Blue Star | Chaos Emeralds | E-Gear | E-Rider | Explosion | Fastest | Flame Lance | Fortress | Gambler | Hang-On | Hard-Boiled | High Booster | Legend | Metal Star | Omnitempus | Pink Rose | Potential | Professional | Psychic Wave | Red Rock | Reserve Tank | Smile | Steel | Super Hang-On | Temptation | The Crazy | Turbo Star | Type-J | Type-S | Type-W | Wanted | Yellow Tail |
| | Air Plus | Air Ride Skill | Air Saver | Big Air | Cornering UP | Durability UP | Extra Air | Grind Skill | Invisible | Item Lock: Air | Item Lock: Rings | Max Speed UP | Music Change 1 | Music Change 2 | Power Skill | Rapid Dash | Rapid Stream | Ring Eater | Start Speed UP | Trick Boost |
| Moves and techniques | Air Ride | Attacks | Grinding | Kick Dash | Trick Action |
| English voice actors | Roger Craig Smith (Sonic) | Mike Pollock (Eggman) | Kate Higgins (Tails, Wave) | Travis Willingham (Knuckles, Storm) | Mike Mycheck (Jet) | Kirk Thornton (Shadow) | Karen Strassman (Rouge) | Wally Wingert (E-10000B, E-10000G) | Cindy Robinson (Amy) | Michelle Ruff (Cream) | Keith Silverstein (Vector) | Quinton Flynn (Silver) | Laura Bailey (Blaze, Omochao) |
| Japanese voice actors | Jun'ichi Kanemaru (Sonic) | Ryō Hirohashi (Tails) | Nobutoshi Kanna (Knuckles) | Daisuke Kishio (Jet) | Chie Nakamura (Wave) | Kenji Nomura (Storm) | Koji Yusa (Shadow) | Rumi Ochiai (Rouge) | Taeko Kawata (Amy) | Sayaka Aoki (Cream) | Etsuko Kozakura (Omochao) | Kenta Miyake (Vector) | Daisuke Ono (Silver) | Nao Takamori (Blaze) |
| Other | Air | Air Gauge | Barricade | Bobsled | Break Free: Sonic Free Riders Original Soundtrack | Catapult | Dash Ring | Free | Grind Rail | I'm Still a Believer | Item Box (Bowling Strike, Free Throw, Octo-Boost, Octo-Ink, Ring Can, Soda Rocket, Target Torpedo, Tee Shot) | Minecart | Shake It Baby | Shake It, Don't Break It | Time Attack | World Grand Prix |