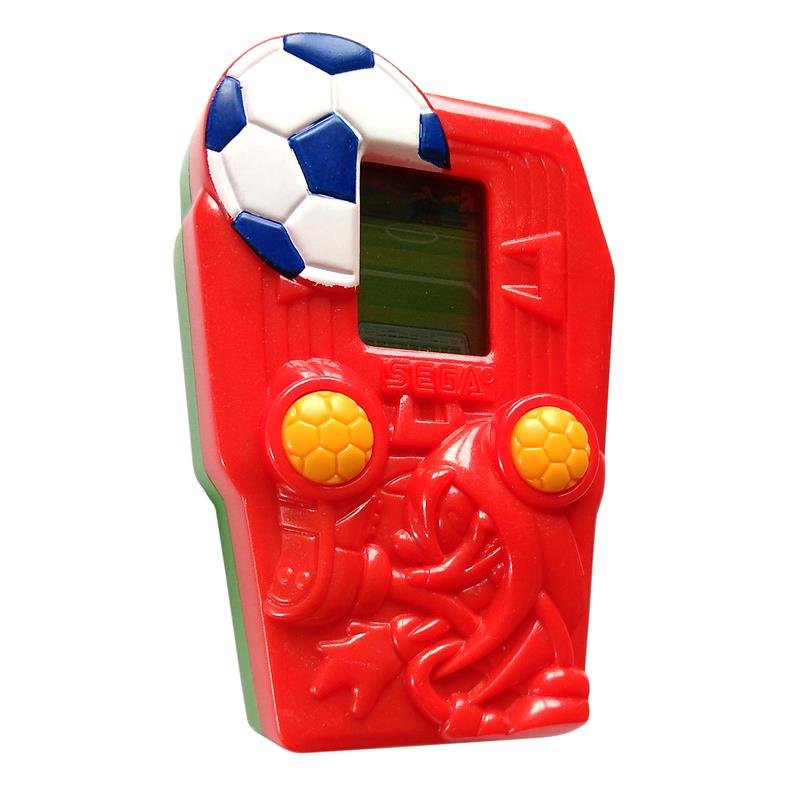 Knuckles Soccer is a handheld LCD game distributed as a McDonald's Happy Meal toy for a limited time in 2003. This was one of six such games.
Gameplay
In Knuckles Soccer, the player takes control of Knuckles the Echidna as he protects his goal from oncoming soccer balls, courtesy of Dr. Robotnik. After catching ten balls, Knuckles will progress to the next level where the speed increases. If Knuckles misses five balls in the same level, the game ends. There are five levels total.
E3 2003
Knuckles Soccer was one of the four McDonald's LCD games available for free in the Sega area of E3 2003 in Los Angeles, California. In the SEGA area, there was a large Sonic Happy Meal Box with holes in the top, allowing visitors to reach in and receive a free LCD game.
Trivia
In 2004, SEGA and McDonald's released a similar game in a 2004 cross-promotion. This game was titled Tails Soccer and had the same concept except Tails is the goalie, instead of Knuckles.
Ad blocker interference detected!
Wikia is a free-to-use site that makes money from advertising. We have a modified experience for viewers using ad blockers

Wikia is not accessible if you've made further modifications. Remove the custom ad blocker rule(s) and the page will load as expected.