This article is about a subject in the real world.
Information in this article is about real-life people, companies, and objects, and does not relate to the in-universe Sonic series.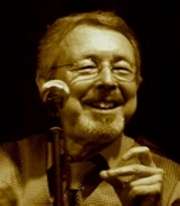 Lonnie Hirsch is an American voice actor and musician residing in Tokyo. He provides the English voice for Captain Whisker in Sonic Rush Adventure.
External links
---
Main article | Gallery | Script | Staff
| | |
| --- | --- |
| Characters | Sonic (Super Sonic) | Blaze (Burning Blaze) | Tails | Marine | Coconut Crew (Setter, Tabby, Colonel, Kylok, Daikun, Muzy) | Gardon | Norman | Captain Whisker | Mini & Mum | Johnny | Doctor Eggman | Doctor Eggman Nega |
| Stages | Whale Point* | Plant Kingdom | Machine Labyrinth | Coral Cave | Haunted Ship | Blizzard Peaks | Sky Babylon | Pirates' Island | Big Swell | Deep Core | Hidden Islands (1, 2, 3, 4, 5, 6, 7, 8, 9, 10, 11, 12, 13, 14, 15, 16) | Johnny's Race* |
| Bosses | Ghost Rex | Ghost Pendulum | Ghost Kraken | Ghost Pirate | Ghost Whale | Ghost Condor | Captain Whisker and Johnny | Ghost Titan | Egg Wizard |
| Enemies | Angler Fish | Cave Bat robot | Crabmeat | Flaming Skull | Green-faced Ghost | Green skeleton pawn | Labyrinth Soldier | Pirahna bot | Pirate Hogan | Ptera | Red skeleton pawn | Skeleton Hang Glider | Skeleton Pirate | Skeleton Swordsman | Snowball Hider | Snowflake | Steampacker | Triceratank | Wrench Swinger |
| Vessels | Wave Cyclone | Ocean Tornado | Aqua Blast | Deep Typhoon | Magma Hurricane | SS Tornado EX | SS Marine | SS Super-Marine |
| Moves/techniques | Axel Jump | Axel Tornado | Boost Mode | Burning Fire Boost | Burst Dash | Burst Hover | Deflect | Fire Boost | Grind Step | Hop Jump | Homing Attack | Humming Top | Jump Dash | Jump Step | Spin Dash | Spin Jump | Super Boost | Super Sonic Boost* | Trick Action |
| English voice actors | Jason Griffith (Sonic) | Mike Pollock (Eggman, Eggman Nega) | Amy Palant (Tails) | Bella Hudson (Blaze) | Lonnie Hirsch (Captain Whisker) | Christopher Pellegrini (Johnny) |
| Japanese voice actors | Jun'ichi Kanemaru (Sonic) | Chikao Ōtsuka (Eggman, Eggman Nega) | Ryo Hirohashi (Tails) | Nao Takamori (Blaze) | Shinya Fukumatsu (Captain Whisker) | Kota Nemoto (Johnny) |
| Other | A New Venture | Blaze's world | Bomb | Bungee Rope | Chaos Emerald | Corkscrew loop | Combo | Dash Panel | Dash Rail | Dash Ring | Fountain | Freeze | Hang Glider | Health Gauge | High-speed warp tube | Icicle | Item Box (Attract, Boost Up, Confusion, High Speed, Invincibility, Lightning Shield, Maximum Tension Bonus, Repair, Super Ring, Shield, Tension Bonus, Score Bonus, Slow) | Jeweled Scepter | Material (Blue, Iron, Green, Bronze, Red, Silver, Aqua, Gold, Black) | Jump Panel | Minecart | Missions | Mushroom | Rainbow Ring | Sea Chart | Shuttle loop | Sol Emerald | Southern Island | Power of the Stars | Real-Time Interaction | Ring | Sonic Rush Adventure Flash | Sonic Rush Adventure Original Soundtrack | Tension Gauge | Time Attack | Treasure Chest | Vine | Winding Rope |
Former English Voice Actors