Home
Talk

734
7,897pages on
this wiki
Welcome to the Sonic News Network!
The Sonic News Network is a collaborative encyclopedia for everything related to the Sonic the Hedgehog series. There are 7,897 articles and growing since this wiki was founded on September 2005. The wiki format allows anyone to create or edit any article, so we can all work together to create a comprehensive database for the Sonic the Hedgehog series.
Please be aware that articles on Sonic News Network may contain unmarked spoilers. Browse at your own risk!

---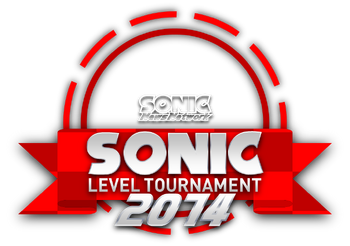 The
Ultimate Sonic Level Tournament 2014
is an event being held by the Sonic News Network. Starting 13 January 2014, a total of 256 stages compete for 34 weeks for the title of the most popular level in the entire
Sonic the Hedgehog
series.
Week Six is here! Check out the match-ups below, and vote here.

To write a new article, just enter the article title in the box above. If you are not sure where to start, read through our policies and guidelines. For editing help, see Wikia's tutorial. Then lend us a hand with some of these:

Mystic Orb
This month's featured user is Mystic Orb who has been on the wiki since November 6, 2012. When asked how he felt about being Featured User, he said: "I feel honoured to be Featured User for the first time and I thank all those people who have voted for me to give me the opportunity express myself."
# 1. Q) What are you looking forward to most out of Sonic Boom?
A) One of the things I look forward to about Sonic Boom is the new setting, plot, characters etc. Pretty much everything that appears in both the TV series and the game really, especially since there has not been a Sonic cartoon for a while since Sonic X.
# 2. Q) What are some of your interests outside of gaming and the internet?
A) My other interests include listening to music and hopefully, more reading. Mainly, I'm just the person who stays on the computer or always has a controller in his hands, but I'm still determined to keep up with my schoolwork.
# 3. Q) What is your favorite Sonic continuity? (Games, Archie, StC, ect.)
A) The games continuity is my favourite Sonic continuity since I have known much of it for a very long time, enjoyed playing most of the Sonic games and interested with the storylines of each game. Coming a close second would be Sonic X since I enjoy watching the show (and maybe I'll entertain myself with reading the comics.
# 4. Q) What is your favorite member of the Deadly Six?
A) Zavok. I love his cool voice acting (perfect job, Travis Willingham), tough personality, full of memorable quotes and his theme music when you battle him at Sky Road Zone 4 and Lava Mountain Zone 3 is a piece that really suits the type of character he is.
# 5. Q) What Sonic character would you like to appear more often in the games?
A) This is a pretty tough one. Ever since the recent games mainly only had the blue blur himself as the playable character, I think I'm going to stick with... (insert drum roll music), Silver the Hedgehog. I didn't mind his different style of gameplay in Sonic the Hedgehog (2006) and coupled with his storyline, Silver has potentially a very prominent role in the Sonic the Hedgehog series and it would feel like a waste of effort not to include Silver of having a major role in any future Sonic games.
Coming to think about Silver and his psychokinesis abilities, I'd think it'd be very awesome if a Sonic game released starred Silver and you (the player) gets to experience a third-person action-adventure gameplay mainly showing off the mechanics of Silver's psychokinesis.
# 6. Q) What was the funniest moment on the wiki that you can recall?
A) I'm not the kind of person that can make jokes or anything, since I'm see myself as a serious kind of user who only focuses on editing and sadly, I can't think of any funny moments on top of my head but don't think for a moment that "I'm no fun".
# 7. Q) What is your favorite song?
A) Too many to decide. Most of the songs/music in the Sonic series are all great in their own ways.
# 8. Q) What is the strangest thing you've seen in the Sonic fanbase?
A) Aside from random Sonic fan-fictions, Eggman's got eyes! O_O
# 9. Q) Are there any editing projects you are currently working on?
A) I have a load of editing projects that I'm working on. These include (currently), creating every Gear Part article, work on Game Templates and for my long-term projects; they include creating transcripts for each Sonic X episode and expand out all of the Sonic X episodes (one of the reasons why I enjoy Sonic X). These are just some of the activities that will want me to keep me on Sonic News Network for very a long time and even then, I still have some major projects up on my sleeve that I'm not going to reveal until time comes.
# 10. Q) And finally, what do you hope to see in the future of this wiki?
A) In my perspective, I want to see more users editing across mainspace because there is always a lot to do as a growing encyclopedia. More importantly, and for the benefit of the users here, I want to see Sonic News Network as an enjoyable wiki community where users can always feel respected, open-minded, not afraid to stand up to anything, help others when they are in need, deal with problems in the most efficient way possible and the best of all, have fun!
Read more about this user...
Interviewed by SpyroSonic2000 (talk) (contributions)
Who should be the next Featured User?
What is your favorite Sonic the Hedgehog video game?
Keep up the good work, and please continue to contribute to the Sonic News Network!

Forum Activity



Create blog post
Blogs

Well, I was a bit shocked. I meant to say this earlier, but I wanted to wait for more information before I make a news blog about this. So, Archie Comics has recently decided to make it's own "After-The-Credits" scene with the Sonic the Hedgehog, Sonic Universe, and Mega Man comic series'. In other wo…


Read more >

If you already own a Nintendo game with Nintendo WiFi Connection on the Wii or DS along with the DSi, we'll those internet connection days will come to an end. Nintendo has announced that by May 20, 2014, Nintendo WiFi Connection will shut down permantently at all areas. This means the Online game pl…

Read more >

We'll... It was early than many of us have expected. In just 5 days and half way until the Monday Deadline, Rouge the Bat has Finally Been UNLOCKED at round this morning (for the Americas) and the Afternoon (for All others)! Although it was quick, there is still time to unlock Rouge and also use tho…

Read more >
See more >

Tornado

The Tornado (トルネード, Torunēdo?) is a red vintage-style biplane in the Sonic the Hedgehog series. It made its first appearance in Sonic the Hedgehog 2 and has since featured in many other Sonic games. The original plane is owned by Sonic himself, but he freely allows Tails to borrow it.
Vote for the next Featured Article here!
Previously Featured: Sonic Riders: Zero Gravity, Piko Piko Hammer, Eggmanland (stage), Goal Plate, Gear Parts, Death Egg, SegaSonic the Hedgehog, Albion Attack, Sonic Generations, Shadow the Hedgehog, Miles "Tails" Prower, Green Hill Zone, Blaze the Cat


What do you look forward to most about Sonic Boom?


Sonic Fanon Wiki is the place to go if you have any sort of fan-works! Instead of posting them on articles here (where they don't belong), place them at the Sonic Fanon Wiki for all of the hard-working fanon writers to see and praise. The Sonic Fanon Wiki started in June 2008, and currently consists of over 12,500 articles!

Sonic the Comic Wiki is for all things related to Sonic the Comic, the British comic published by Fleetway Editions. The Sonic the Comic Wiki started in April 2009, following the closure of a previous STC wiki hosted by Pokécharms. It currently consists of over 3,000 articles!

Mobius Encyclopaedia is a collaborative project to create the most definitive, accurate, and accessible encyclopedia and reference for everything related to the Archie Sonic the Hedgehog universe. Mobius Encyclopaedia started in October 2007, and currently consists of over 2,000 articles!
Click here to see more of our affiliates!