This article is about a subject in the real world.
Information in this article is about real-life people, companies, and objects, and does not relate to the in-universe Sonic series.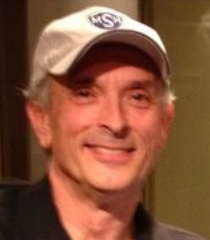 Michael Donovan (born 29 February 1968 in Chicago, Illinois) is an Emmy-nominated voice director and a prolific voice actor. He voiced several characters in Adventures of Sonic the Hedgehog and additional roles in Sonic Underground.
Roles in Adventures of Sonic the Hedgehog
Other Roles
Michael Donovan has also provided the voice of Sabretooth for X-Men: Evolution, Grey Hulk for The Incredible Hulk and She Hulk, and Carnage for Spider-Man Unlimited. He provided the voices of Spike The Dog and Droopy on the hit WB series Tom & Jerry Tales. He also provided the voice for Ryoga Hibiki in the anime series Ranma ½, Suikotsu in InuYasha, as well as Cye of Torrent and Sage of Halo in Ronin Warriors.
He has also directed many animated series and feature films. He is currently living in Los Angeles, California.
References
External links
Former English Voice Actors