Ad blocker interference detected!
Wikia is a free-to-use site that makes money from advertising. We have a modified experience for viewers using ad blockers

Wikia is not accessible if you've made further modifications. Remove the custom ad blocker rule(s) and the page will load as expected.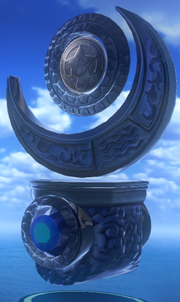 Moonlight Park is the fifth Tour in the World Tour of Sonic & All-Stars Racing Transformed. The Tour contains a total of thirty stars to collect through events/missions and forty stars in total if the Expert mode is unlocked when unlocking Superstar Showdown.
Characters Unlockable in Moonlight Park
| Image | Name |
| --- | --- |
| | Gum |
| | Gilius |
Events
| Track | Type | Name | Event |
| --- | --- | --- | --- |
| | Versus | Carnival Clash | Eliminate rivals in a series of showdown races! |
| | Traffic Attack | Ocean Outrun | Dodge waves of traffic and pass every checkpoint in time! |
| | Drift Challenge | Billy Backslide | Drift inside zones to earn time. Pass every checkpoint to win! |
| | Ring Race | Carrier Charge | Pass through rings to avoid losing time. Pass every Check point to win! |
| | Boost Challenge | Speeding Seasons | Boost to stop the clock! Pass every checkpoints to win! |
| | Ring Race | Molten Mayhem | Pass through rings to avoid losing time. Pass every Check point to win! |
| | Drift Challenge | Curien Curves | Drift inside zones to earn time. Pass every checkpoint to win! |
| | Boost Challenge | Jet Set Jaunt | Boost to stop the clock! Pass every checkpoints to win! |
| | Boost Challenge | Burning Boost | Boost to stop the clock! Pass every checkpoints to win! |
| | Race | Arcade Annihilation | Beat your rivals to the finish line! |
Sonic & All-Stars Racing Transformed