Mushroom Hill (Sonic Generations)
Talk

0
Mushroom Hill (マッシュルームヒル, Masshurūmuhiru?) is the third Stage in the Nintendo 3DS version of Sonic Generations.
Description
It represents Sonic the Hedgehog 3 & Knuckles in the Classic era. Classic Sonic's level is a green springtime version of Mushroom Hill, while Modern Sonic goes through the autumn-themed version of the level. Modern Sonic's part of the level also contains grinding and giant flower propellers. Classic Sonic's level is almost an exact model of the original. The Classic remix adds a new level of bass, while the Modern remix has a more Alternative/Techno Rock feel.
Badniks such as Butterdroid and Mushmeanie return in this stage.
Missions
Act 1
| Mission | Description |
| --- | --- |
| Die-Hard | Clear Mushroom Hill in 2:00.00 without losing a life! |
| Ring Collector | Collect 60 rings in Mushroom Hill in 1:00.00! |
| Keep the Pace | Grab Time Items and clear Mushroom Hill in time! |
| Rampage! | Defeat 10 enemies in Mushroom Hill in 1:00.00! |
| Stealth Attack | Clear Mushroom Hill in 2:00.00 without defeating enemies! |
| Item Collector | Get all Item Boxes in Mushroom Hill in 2:00.00! |
| Special Trial | Defeat 5 Madmoles in Mushroom Hill in 1:00.00! |
Act 2
| Mission | Description |
| --- | --- |
| Perfection | Clear Mushroom Hill in 2:20.00 without taking damage! |
| Ring Collector | Collect 45 rings in Mushroom Hill in 1:00.00! |
| Keep the Pace | Grab Time Items and clear Mushroom Hill in time! |
| Rampage! | Defeat 10 enemies in Mushroom Hill in 2:00.00! |
| Stealth Attack | Clear Mushroom Hill in 3:00.00 without defeating enemies! |
| Special Trial | Use Seed Propeller to get 70 Rings in Mushroom Hill in 1:00.00! |
Ranks
Act 1
Act 2
Trivia
Gallery
Music
Videos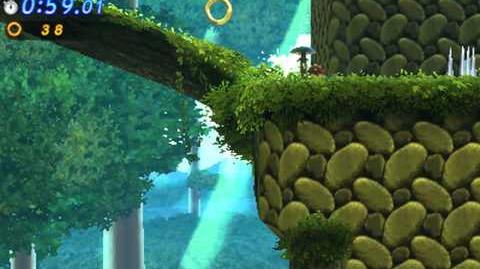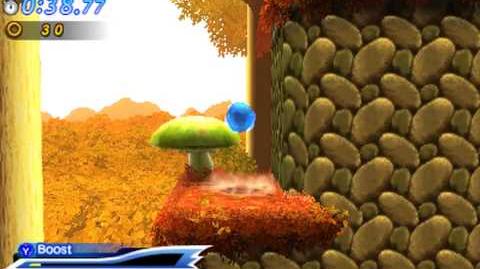 See also