This article is about a subject in the real world.
Information in this article is about real-life people, companies, and objects, and does not relate to the in-universe Sonic series.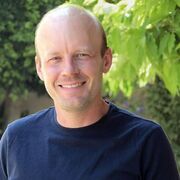 Peter Morawiec is an American video game designer who co-founded the video game developer Luxoflux with Adrian Stephens in January 1997. He also co-founded Isopod Labs.
Before this, however, he worked for Sega; his first project was in Sonic the Hedgehog 2, in which he coded the Special Stages. He also worked on Sonic Spinball, and designed the scrapped games Sonic Saturn and Sonic-16.

Ad blocker interference detected!
Wikia is a free-to-use site that makes money from advertising. We have a modified experience for viewers using ad blockers

Wikia is not accessible if you've made further modifications. Remove the custom ad blocker rule(s) and the page will load as expected.