Power Type
Talk

0
7,859pages on
this wiki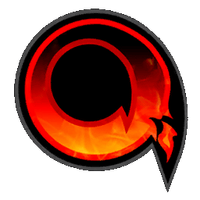 The Power Type (パワータイプ, Pawātaipu?) is an ability type in the Sonic the Hedgehog series and represented by the color red. It was introduced along with the Speed Type and Fly Type in Sonic Heroes. As its name implies, Power Type characters focuses on strength and combat.
Game Appearances
Sonic Heroes
The Power Type was introduced in Sonic Heroes. Power Type characters are the main fighting force in the team. Power Type characters can use their attacks to break through doors and push large objects, as well as aerial descent moves such as the Triangle Dive which can be used in combination of fans to reach otherwise inaccessible heights.
In Team Battles, Power Types have an advantage over Speed Types, but are weak against Fly Types.
Sonic Advance 3
The Power Type returns in Sonic Advance 3. Power Type teams use stronger attacks and can break through special barriers to reach certain areas. The Power type can be gained by any creating any team involving Knuckles with the exception of the Fighting Buddies (Sonic and Knuckles) team (as that is a Speed team).
Power Type teams
Tails and Knuckles
Knuckles and Amy
Knuckles and Cream
Sonic Riders series
In the Sonic Riders series, Power Type characters can smash through certain obstacles, usually allowing them to reach special shortcuts. In Sonic Riders: Zero Gravity, characters were no longer defined by ability types; instead, each Extreme Gear had an ability depending on the Gear type. Bike and Wheel-type Gears can destroy obstacles to reach special shortcuts and certain Board-type Gears can transform into bike and wheel type gears. However, each character's default Gear appears to refer to their ability type. Sonic Free Riders reverts back to the Sonic Riders method. Regardless, all power-type characters have excellent power stats with average rating among the other stats (acceleration, top speed and power).
Mario & Sonic at the Olympic Games series
In the Mario & Sonic series, the Power type is one of the four character types, along side the Speed, Skill, and All-around types. Power characters are best suited for events like the hammer throw as well as other strength-based events. Although unplayable, Dry Bowser and E-123 Omega appear as power type rivals.
List of Power Type Characters
Non-Sonic Power Types
Power Types exclusive to the Mario & Sonic series
Trivia
The power type has the most members.
Knuckles is the only power type character in Sonic Heroes to not be notably larger than the other members of their team.
This is the only ability type without a female character in it.
Vector is the only power character to be the leader of his team. Also he is the eldest playable character (not including Shadow) in Sonic Heroes.
Omega is the only power character in Sonic Heroes to not be the oldest of their team (robots are not normally given an age regardlessly) as Shadow is around 50 years old (though technically he is ageless) and Rouge is 18.