This article is about a subject in the real world.
Information in this article is about real-life people, companies, and objects, and does not relate to the in-universe Sonic series.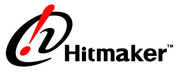 Sega AM3 R&D Division (known as Sega AM3 and Hitmaker) was a one of former video game developers of Sega, which has been along with Sega AM5 established in 1990, as AM3 was spearheaded by Tetsuya Mizuguchi. During the 1998, it has then became part of Hitmaker studio and later being merged back with the other AM titled studios in 2004, thus having then reverted back to their old moniker of Sega AM3.
In between 1990 and 1998, Sega AM3 has mostly produced arcade games, while also porting several studio's own arcade titles for Sega Saturn. One of first arcade titles in Sonic the Hedgehog series called SegaSonic the Hedgehog has been developed by Sega AM3 along with Sonic Team and being released in 1993.
Sonic the Hedgehog games
Ad blocker interference detected!
Wikia is a free-to-use site that makes money from advertising. We have a modified experience for viewers using ad blockers

Wikia is not accessible if you've made further modifications. Remove the custom ad blocker rule(s) and the page will load as expected.