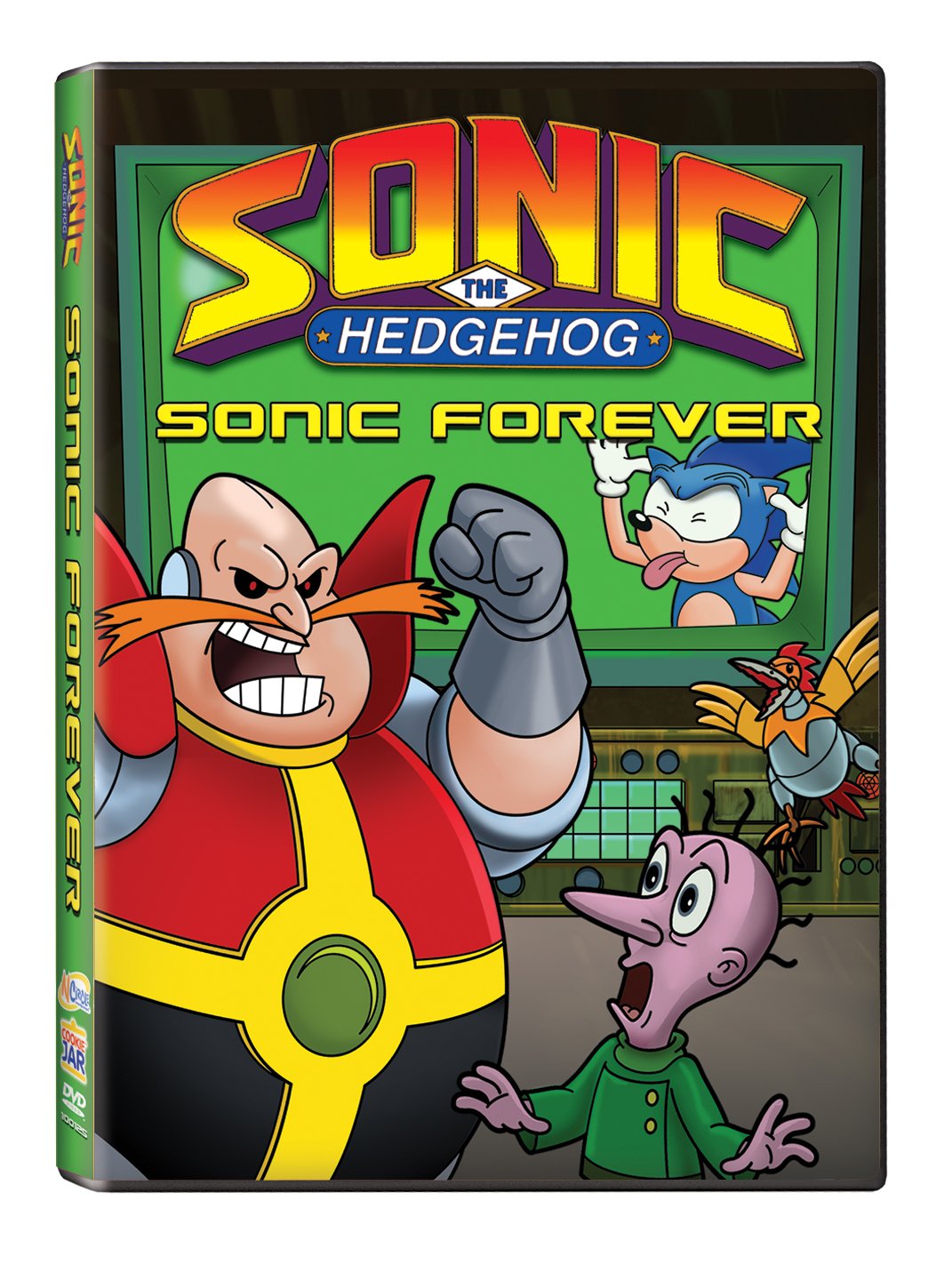 Sonic Forever is a collection of Sonic cartoons from season 2 of the Sonic the Hedgehog television series. The DVD was released on 16 March 2010 by DiC Entertainment in conjunction with NCircle. The total running time is approximately 113 minutes.
Episodes
Other features
The disc contains many sneak peaks of other DiC cartoons. Amongst the many sneak peaks are the intros to The Super Mario Bros. Super Show! and Sonic Underground.
Gallery
Trivia
Despite not appearing in any of these episodes, Robotnik's pet, Cluck is featured on the DVD's cover, disc and main menu.
On the episode "Fed Up With Antoine", after the show's intro, a split second of the removed title screen is visible.
On the disc, it says "Adventures of Sonic the Hedgehog" when it should be "Sonic the Hedgehog".
References