Home
Talk

729
7,447pages on
this wiki
Welcome to the Sonic News Network!
The Sonic News Network is a collaborative encyclopedia for everything related to the Sonic the Hedgehog series. There are 7,447 articles and growing since this wiki was founded in September 2005. The wiki format allows anyone to create or edit any article, so we can all work together to create a comprehensive database for the Sonic the Hedgehog series.
Please be aware that articles on Sonic News Network may contain unmarked spoilers. Browse at your own risk!

---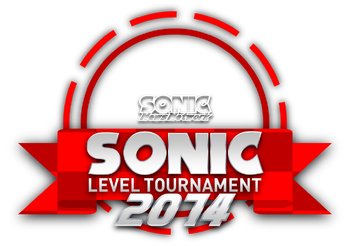 The Ultimate Sonic Level Tournament 2014 is an event being held by the Sonic News Network. Starting 13 January 2014, a total of 256 stages will compete for 34 weeks for the title of the most popular level in the entire
Sonic the Hedgehog
series.
The qualifier round has begun! Check out the battles below, or vote here.

To write a new article, just enter the article title in the box above. If you are not sure where to start, read through our policies and guidelines. For editing help, see Wikia's tutorial. Then lend us a hand with some of these:
Slug-Drones
Our latest Featured User (as well as the last Featured User of 2013) is a long-time "veteran" of the wiki, having been around for over three years and still remaining active. In response to being voted as Featured User, Slug had this to say; "I was a little surprised to see my name in the lead. Thanks guys!" With that, on to the nitty-gritty of the interview.
# 1. Q) How much of an effect has Sonic had on your life?
Hm, well, as a realist drawer who likes drawing Sonic - drawing Sonic reminds me just how simple, quick and fun it is to draw 2D cartoons. Most of the time I have to test a new medium, or some concept, I use a Sonic sketch as a test-try first, and I mean during my work. He's just the first thing that pops in my mind!
# 2. Q) If you could pick a character to be the focus of a new Sonic game, who would it be and why?
Eggman probably. There are so many cool, crazy, creative things you can make out of the mad scientist. Perhaps more on his past? I'd like to think he was in good terms with the government until he decided to go his own way. Not sure about gameplay though, ugh. I've always liked to play as Sonic.
# 3. Q) What job or profession do you aim to achieve?
Nothing specific. I just want to be successful and happy in some form.
# 4. Q) What's the strangest thing you've ever seen in your life?
Once I saw this show in which this lady was dressed as a carrot in public in order to earn money for her marriage. Straaaange isn't it?
# 5. Q) What's your greatest fear?
I am very afraid of sharp objects and elevators!
# 6. Q) How do you feel about Creepypastas?
I read one about the Rugrats, I'll admit it actually scared me a little.
# 7. Q) How do you feel about SNN, after all these years?
I think the community we have now is much better than before. Back then, 3 years ago, this place never struck to me as a 'community'. It feels great working as a team.
# 8. Q) If you could go back and change one thing about your time on SNN, what would you change?
My attitude when I first came here, perhaps. I was like that because I was insecure and quite young. But I don't regret it much really, it's all a part of growing up.
# 9. Q) Is there any Sonic character you most look up to as a role-model for real life interaction?
No, not exactly. But I'd like to have a few traits Sonic has, in a way. He's confident, social, doesn't care what others think and has a very rational approach to things. He doesn't deal with things emotionally. I'd be a much happier person if I were like that!
# 10. Q) What do you think would be the funniest animal to see as a Mobian?
A fish would look very, very strange. Can't imagine it without seeing it as something ridiculous! Haha!
Read more about this user...
Interviewed by Kagimizu (talk) (contributions)
Who should be the next Featured User?
What gift would you buy for your favorite Sonic character?
Keep up the good work, and please continue to contribute to the Sonic News Network!
Forum Activity



Create blog post
Blogs
When an update for Sonic the Hedgehog 2 was announced about a month and a half ago, excitement was in the air. The long wait has paid off: the definitive remastered version of Sonic 2 is now available for Android and iOS devices. Sonic 2 version 3.0 is a free updates for those who already own the ga…

Read more >

I was asked by Shadowunleashed13 here to do a review on the Nintendo 3DS version on Sonic Lost World. However, that's been nearly a month ago, as he stated that he wanted others to state their opinions on the game if they had the 3DS version. But, it will be a while before that happens, so I figured …

Read more >

The wait is finally over. After a teaser for the Android version of Sonic Dash yesterday, Hardlight Studio released Sonic's endless adventure on Google Play just today. For free.

The game includes pretty much every feature of the iOS version of the game. Yes, Zazz is included, too. It takes up 42M of …

Read more >
See more >

Eggmanland (stage)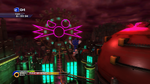 Eggmanland, also known as Crimson Carnival, is the ninth action stage in the PlayStation 3/Xbox 360 version of Sonic Unleashed and the eighth on the PlayStation 2/Nintendo Wii version of Sonic Unleashed. During the events of the game, Sonic the Hedgehog and Chip come here in order to restore the final Chaos Emerald inside the final Gaia Temple and to stop Dr. Eggman from preventing another Time of Awakening.
Vote for the next Featured Article here!
Previously Featured: Goal Plate, Gear Parts, Death Egg, SegaSonic the Hedgehog, Albion Attack, Sonic Generations, Shadow the Hedgehog, Miles "Tails" Prower, Green Hill Zone, Blaze the Cat, E-102 Gamma, Sonic the Hedgehog (1991), Sir Lancelot


What do you think about our upcoming Sonic Level Tournament?


Sonic Fanon Wiki is the place to go if you have any sort of fan-works! Instead of posting them on articles here (where they don't belong), place them at the Sonic Fanon Wiki for all of the hard-working fanon writers to see and praise. The Sonic Fanon Wiki started in June 2008, and currently consists of over 12,500 articles!

Sonic the Comic Wiki is for all things related to Sonic the Comic, the British comic published by Fleetway Editions. The Sonic the Comic Wiki started in April 2009, following the closure of a previous STC wiki hosted by Pokécharms. It currently consists of over 3,000 articles!

Mobius Encyclopaedia is a collaborative project to create the most definitive, accurate, and accessible encyclopedia and reference for everything related to the Archie Sonic the Hedgehog universe. Mobius Encyclopaedia started in October 2007, and currently consists of over 2,000 articles!
Click here to see more of our affiliates!