Sonic News Network:Community Portal
Talk

64
8,703pages on
this wiki
Welcome to the Sonic News Network Community Portal!

Sonic News Network is a collaborative project that strives to create the ultimate source for information about the Sonic the Hedgehog series by Sega. That means we need your help!
If you haven't done so already, you should sign up and create a username if you are looking to contribute to the wiki. By creating an account, you will be able to edit the wiki and socialize with other users.
This page contains information to help you get the most out of your time on this wiki. In particular, you might want to look at our rules and guidelines to avoid any potential conflict here on the site. We hope you find the site useful and enjoy working with us to improve it!
If you want to leave general questions or comments, or discuss the wiki as a whole, you can do so at our forum.
General information
Who are our users?
| | |
| --- | --- |
| Ultrasonic9000 (talk) (contributions) | 78,930 |
| Supermorff (talk) (contributions) | 38,682 |
| Mystic Orb (talk) (contributions) | 36,468 |
| Myself 123 (talk) (contributions) | 27,774 |
| Shadowunleashed13 (talk) (contributions) | 22,007 |
| Genesjs (talk) (contributions) | 21,090 |
| Bullet Francisco (talk) (contributions) | 20,541 |
| Sacorguy79 (talk) (contributions) | 19,718 |
| Slug-Drones (talk) (contributions) | 18,931 |
| Murphyshane (talk) (contributions) | 18,756 |
| Eycestar (talk) (contributions) | 17,362 |
| DiscoDuck (talk) (contributions) | 16,480 |
The great thing about wikis is that anybody can join up and jump in, and new people arrive every day. At the moment, the users listed in the table to the right are currently active users on the wiki who have made the most contributions.
In addition, you might want to contact one of our
administrators if you desire help or guidance. The current
active administrators are:
Any of these users should be willing to help you with whatever problems you have.

How can you help?
The best way to help out is to create new content. If you know something about Sonic that we don't, add it! You can get a good idea of what we already do and don't have by browsing or searching our articles. If you find that we don't have a page for something and you think we should, then you can create one:
In addition, you can:
There's always more to help out with, if you know where to look!
If you want to experiment before making big edits, you can also use the sandbox.
Sonic Character Tournament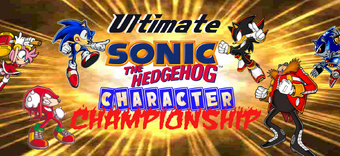 Beginning on 19 July 2010 for 34 weeks, Sonic News Network hosted the Ultimate Sonic Character Tournament. This was a massive tournament, featuring 128 characters from across the Sonic the Hedgehog series, which were slowly narrowed down to the fandom's favorite character of all, as voted by you, the users!
Head along and see what happened in this gigantic tournament!

Sonic Level Tournament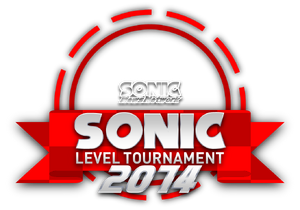 The Sonic News Network is currently hosting the Ultimate Sonic Level Tournament 2014. Starting 13 January 2014, a total of 256 stages compete for 34 weeks for the title of the most popular level in the entire Sonic the Hedgehog series. One by one, the users and visitors of the Sonic News Network are narrowing down the competition until one stage emerges victorious.
Cast your votes for this week's matchups if you haven't already!

Other wikis
Sonic News Network is affiliated with several other wikis on Wikia. These include:
Sega Wiki - For all Sega information
Sonic Fanon Wiki - For unofficial, fan-created works based on the Sonic series
Sonic the Comic Wiki - For information about the British Sonic the Comic series
Mobius Encyclopaedia - For information specifically relating to the Archie Comics series
Sonic wikis in languages other than English