Sonic the Hedgehog 25th Anniversary Selection
Talk

0
Share
Ad blocker interference detected!
Wikia is a free-to-use site that makes money from advertising. We have a modified experience for viewers using ad blockers

Wikia is not accessible if you've made further modifications. Remove the custom ad blocker rule(s) and the page will load as expected.
Sonic the Hedgehog 25th Anniversary Selection is a three-disc compilation containing different music tracks from numerous games in the Sonic the Hedgehog series. It was released on 22 June 2016 in Japan to celebrate the twenty-fifth anniversary of the franchise.
The compilation release is an CD/DVD combo: it contains total fifty tracks on two CD's and an extra amount of content on DVD disc.[1]
Track list
Disc 1 (Blue Selection)
Disc 2 (Black Selection)
Disc 3 (Bonus DVD)
The third disc is an DVD containing video game cutscenes, trailers and commercials.
SONIC THE HEDGEHOG CD: Opening
SONIC ADVENTURE: Opening
SONIC ADVENTURE 2: PV
SONIC ADVENTURE 2 Battle: Opening
SONIC HEROES: PV
SHADOW THE HEDGEHOG: Opening
SONIC RIDERS: Opening
SONIC THE HEDGEHOG (2006): E3 Trailer
SONIC AND THE SECRET RINGS: PV
SONIC RIDERS ZERO GRAVITY: TGS Trailer
SONIC WORLD ADVENTURE / SONIC UNLEASHED: Opening
SONIC AND THE BLACK KNIGHT: TGS Trailer
SONIC COLORS / SONIC COLOURS: Opening
SONIC FREE RIDERS: Opening
SONIC GENERATIONS: PV Era1
SONIC GENERATIONS: PV Era2
SONIC GENERATIONS: PV Era3
SONIC LOST WORLD: PV
SONIC BOOM RISE OF LYRIC / SONIC TOON: PV
Gallery
VTSM Menus
Videos
VTSM Menus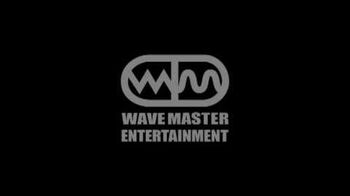 References
External links