Speed Type
Talk

0
8,617pages on
this wiki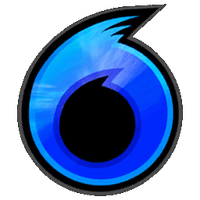 The Speed Type (スピードタイプ, Supīdotaipu?) is an ability type used in the Sonic the Hedgehog series and represented by the color blue. It was introduced along with the Power Type and Fly Type in Sonic Heroes. As its name implies, Speed Type characters are generally faster than those of other types.
Game Appearances
Sonic Heroes
The Speed Type was first introduced in Sonic Heroes. Speed Type characters are the fastest in the team and have access to several abilities such as the Homing Attack, Rocket Accel and a Tornado Attack. Speed Types can access specific routes by chain Homing Attack several airborne enemies and by using Tornado Attack to traverse poles and activate propellers.
In Team Battles, Speed Types have an advantage over Fly Types, but are weak against Power Types.
Sonic Advance 3
The Speed Type returns in Sonic Advance 3. The Speed type can be gained by any creating any team involving Sonic. The Speed Type allows the player to enter Boost Mode at a certain speed for a certain amount of time, when running past a dash panel or using Tag Action (when Sonic is the partner character).
Speed Type teams
Unbreakable Bond (Sonic & Tails)
Fighting Buddies (Sonic & Knuckles)
Lovely Couple (Sonic & Amy)
Sonic & Cream
Sonic & Dr. Eggman
Sonic Riders series
In the Sonic Riders series, Speed Type characters are able to utilize grind rails for shortcuts and alternate paths that would be otherwise inaccessible. In Sonic Riders: Zero Gravity, characters were no longer defined by ability types, instead each Extreme Gear had an ability type depending on the gear type; skate gear could grind on rails and board types could level up to grind on rails. However, each character's starting gear appears to refer to their ability type. Sonic Free Riders reverts to the Sonic Riders method. Regardless, all speed-type characters have excellent top speed with average rating for all other capabilities (acceleration, power and curving). 
Mario and Sonic at the Olympic Games series
In the Mario & Sonic series, the Speed type is one of the four character types, along side the Power, Skill and All-Around Types. Speed characters are best suited for races, track events as well as other speed-based events. Although unplayable, Jet the Hawk and Banza Bill appear as Speed Type rival characters.
List of Speed Type Characters
Non-Sonic Speed Types
Speed Types exclusive to the Mario & Sonic series
Trivia
Sonic, Amy and Espio are the only organic Speed Types in the Sonic series not to enhance their natural running speed in the main series.
Espio is the only Speed Type in the Sonic the Hedgehog series that has not shown the ability to Boost or enter Boost Mode outside of the Special Stages.
Except for Silver, every hedgehog in the Sonic the Hedgehog series so far is a Speed Type.
Both female speed types in the Sonic the Hedgehog series are the only Sonic All-Around Type characters.
Sonic Heroes

Playable
characters
Team Sonic
Sonic | Tails | Knuckles
Team Rose
Amy | Cream | Cheese | Big
Team Dark
Shadow | Rouge | Omega
Team Chaotix
Espio | Charmy | Vector
Team Super Sonic
Super Sonic | Tails (Super Shield) | Knuckles (Super Shield)
Other characters
Eggman | Metal Sonic (Neo Metal Sonic) | Chocola | Froggy | Shadow Android
Enemies
Cameron | Egg Bishop | Egg Hammer | Egg Knight | Egg Magician | Egg Pawn | Egg Pawn (Casino version) | E-2000 | E-2000R | Falco | Flapper | Gold Cameron | Gold Klagen | Heavy-Egg Hammer | Klagen | Rhinoliner | Pumpkin-Head Ghosts

Stages

1P Stages
Sea Gate | Seaside Hill* | Ocean Palace | Grand Metropolis* | Power Plant | Casino Park | BINGO Highway* | Rail Canyon* | Bullet Station | Frog Forest* | Lost Jungle | Hang Castle | Mystic Mansion | Egg Fleet* | Final Fortress | Special Stage*
2P Stages
City Top | Casino Ring | Turtle Shell | Egg Treat | Pinball Match | Hot Elevator | Seaside Course | City Course | Casino Course | Road Rock | Mad Express | Terror Hall
2P Battle Mode
Action Race | Bobsled Race | Expert Race | Quick Race | Ring Race | Special Stage | Team Battles
Bosses
Egg Hawk | Team Battle 1 | Robot Carnival | Egg Albatross | Team Battle 2 | Robot Storm | Egg Emperor | Metal Madness | Metal Overlord
Moves/
Techniques
Speed
Manoeuvres
Homing Attack | Kick | Light Dash | Propeller Hammer | Rocket Accel | Shuriken | Spin | Swinging Hammer Attack | Tornado Jump (Black Tornado, Blue Tornado, Leaf Swirl, Tornado Hammer) | Triangle Jump
Power
Manoeuvres
Auto Homing | Body Press | Bubblegum Descent | Fire Combination | Fire Dunk | Fire Launcher | Fireball Jump | Forward Power Attack | Hammer Down | Jump Fire Knock | Jump Fireball | Remote Power Attack (Fireball, Fire Knock) | Triangle Dive | Umbrella Descent | Wide Power Attack (Big Fishing, Omega Arm, Vector Breath, Volcanic Dunk)
Fly
Manoeuvres
Ascending Flight | Cheese Attack | Dummy Ring Bomb | Sting Attack | Thunder Shoot | Quick Ascent
Team Blast
Sonic Overdrive | Chaos Inferno | Flower Festival | Chaotix Recital | Super Sonic Power
Other
Grinding | Jump Dash | Lightspeed Attack | Spin Jump
English Voice Actors
Ryan Drummond (Sonic, Metal Sonic) | Deem Bristow (Eggman) | William Corkery (Tails) | Scott Drier (Knuckles) | David Humphrey (Shadow) | Lani Minella (Rouge, Omochao) | Jon St. John (Omega, Big) | Jennifer Douillard (Amy) | Sarah Wulfeck (Cream) | Bill Corkery (Espio) | Marc Biagi (Vector) | Emily Corkery (Charmy)
Japanese Voice Actors
Jun'ichi Kanemaru (Sonic the Hedgehog, Metal Sonic) | Chikao Ōtsuka (Eggman) | Ryō Hirohashi (Tails) | Nobutoshi Kanna (Knuckles) | Kōji Yusa (Shadow) | Rumi Ochiai (Rouge) | Taiten Kusunoki (Omega) | Taeko Kawata (Amy) | Sayaka Aoki (Cream) | Takashi Nagasako (Big) | Yūki Masuda (Espio) | Kenta Miyake (Vector) | Yōko Teppōzuka (Charmy) | Etsuko Kozakura (Omochao)

OST

/

Vocal Trax

/

Official

/

20th Anniversary

Sonic Heroes | We Can | This Machine | Follow Me | Team Chaotix | What I'm Made of...
Other
Ball Switch | Bobsled | Bomb | Bull Train | Bumper | Cannon | Capsule | Cervix Tunnels | Chaos Emeralds | Character battles | Container | Conveyor Belt | Dash Panel | Dash Ring | Dummy Rings | Egg Fleet | Emblem | Flipper | Fly Type | Formation Change Gate | Gallery | Giant Frogs | Glowing Mushrooms | Goal Ring | Grind Rail | Haunted Towers | Hint | Item Box (Barrier, Fly Charge, High Speed, Invincible, Rings, Power Core, Team Blast Ring, 1 UP) | Kao | Palm Plants | Power Type | Pulley | Puzzle Game | Ranks | Ramp | Rings | Shuttle Loop | Slot Machine | Spear | Speed Type | Special Stage Key | Sphere | Spiderlight | Super Hard Mode | Super Shield | Switch | Team Blast Gauge | Team Chaotix Missions | Teleport Balls

*Stage is also playable in 2P Battle mode.
Sonic Riders‎

Characters
Sonic (Super Sonic) | Tails | Knuckles | Jet | Wave | Storm | Amy | Dr. Eggman | Shadow | Rouge | Cream | E-10000G | E-10000R | Ulala | AiAi | NiGHTS | Omochao | Stolen | Jet's father | Babylon Guardian | E-10000Y
Courses
Heroes
Metal City | Splash Canyon | Egg Factory | Green Cave | Sand Ruins | Babylon Garden | Babylon Guardian | Sega Carnival
Babylon
Night Chase | Red Canyon | Ice Factory | White Cave | Dark Desert | Sky Road | Digital Dimension | Sega Illusion
Survival
Dual Towers | Snow Valley | Space Theater
Accelerator | Access | Advantage-F | Advantage-P | Advantage-S | Air Broom | Air Tank | Auto-Slider | BANANA | Beginner | Berserker | Blue Star | Blue Star II | Cannonball | Channel5 | Chaos Emerald | Cover-F | Cover-P | Cover-S | Darkness | Destroyer | E-gearG | E-gearR | E-Rider | Faster | Fastest | Gambler | Grinder | Hang-On | Heavy Bike | High Booster | Hovercraft | Legend | Light Board | Magic Carpet | Night Sky | Omnipotence | Opa Opa | Pink Rose | Power Gear | Powerful Gear | Red Rock | Rengoku | Slide Booster | Smile | Speed Balancer | Super Hang-On | Temptation | The Crazy | Trap Gear | Turbo Star | Type-J | Type-S | Type-W | Yellow Tail

Moves and Techniques

Air Boost | Air Riding | Air Slide | Attacks | Grinding | Tornado | Trick Action

English Voice Actors

Jason Griffith (Sonic ) | Amy Palant (Tails) | Dan Green (Knuckles, Storm) | Bella Hudson (Wave, Babylon Computer) | Lisa Ortiz (Amy) | Mike Pollock (Dr. Eggman) | Kathleen Delaney (Rouge) | Rebecca Honig (Cream) | Maddie Blaustein (E-10000G, E-10000R, Babylon Guardian) | Liza Jacqueline (Omochao) | Kaoru Morota (AiAi) | Apollo Smile (Ulala)

Japanese Voice Actors

Jun'ichi Kanemaru (Sonic) | Ryō Hirohashi (Tails) | Nobutoshi Kanna (Knuckles) | Daisuke Kishio (Jet) | Chie Nakamura (Wave, Babylon Computer) | Kenji Nomura (Storm, Babylon Guardian) | Taeko Kawata (Amy) | Etsuko Kozakura (Omochao) | Kaoru Morota (AiAi) | Apollo Smile (Ulala)

Other

Accelerator | Air | Air Pit | Air Tank | Automatic Trail | Babylonians | Barricade | Bashōsen | Catapult | Catch Me If You Can | Dash Panel | EX World Grand Prix | Flight Type | Gallery | Grind Rails | Item Box (Air, Explosion, High Speed, Invincible Barrier, Magnetic Barrier, Speed Down, Rings, Question Item) | Key to Babylon Garden | Power Type | Sonic Speed Riders | Speed Type | Speedbeats Grand Prix: Sonic Riders Original Soundtrack | Time Attack | Trick Zone | Turbulence