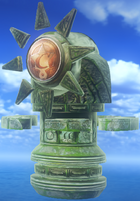 Sunshine Coast is the first Tour in the World Tour mode of Sonic & All-Stars Racing Transformed. The Tour contains a total of 24 stars to collect through events and 32 stars in total if the Expert mode is unlocked when unlocking Superstar Showdown.
Characters unlockable in Sunshine Coast
Events
Ad blocker interference detected!
Wikia is a free-to-use site that makes money from advertising. We have a modified experience for viewers using ad blockers

Wikia is not accessible if you've made further modifications. Remove the custom ad blocker rule(s) and the page will load as expected.