This article contains information about or related to an upcoming video game scheduled for a future release.

The content of the article may change dramatically as more information becomes available. Anything that is added to the article without a reliable source may be deleted without warning.
Team Sonic Racing[3] is an upcoming spin-off kart racing video game in the Sonic the Hedgehog series developed by Sumo Digital and published by Sega, which is scheduled for a release during late 2018. It will receive both a physical and digital release for the PlayStation 4,[4] Xbox One, and Nintendo Switch, and a digital-only release on Steam[5] for the PC.[6]
Said to combine the best elements of arcade and fast-paced competitive style racing, Team Sonic Racing has the player face-off with friends in intense multiplayer racing.[3]
Development
History
Team Sonic Racing is being developed by Sumo Digital and will be published by Sega for the PC, Nintendo Switch, PlayStation 4, and Xbox One.[7] It will be the studio's third racing game in the Sonic the Hedgehog franchise, following Sonic & Sega All-Stars Racing (2010) and Sonic & All-Stars Racing Transformed (2012).[8] Unlike the All-Stars games, which featured various Sega franchises, Team Sonic Racing focuses solely on the Sonic franchise.[9] The soundtrack will be composed by Jun Senoue, his first major work in the Sonic series since Sonic Generations.[2]
One of Sonic Team's intentions from the get-to was, according Takashi Iizuka, to "bring to the Sonic fans a pure, Sonic universe racing game", which is why this title did not become an entry in the All-Stars series.[10] According to Aaron Webber, the developers also wanted to dive deeper into the world of Sonic and expand upon the character roster and levels in the Sonic series.[11]
The decision to include teamwork in gameplay was inspired by popular games like Splatoon and Overwatch which feature a strong team-based gameplay element. The developers wished to introduce this type of team-based gameplay in a genre dominated mostly by single-player experiences. When brainstorming on how facilitate teamwork in a multiplayer racing game, the crew came up with mechanics like item sharing. The developers also made efforts to make sure each character stood out from the rest. However, the games will not be supporting cross-platform interaction due to technical limitations.[10]
Promotion
Rumors of a new Sonic-themed racing game arose in January 2018 when an internal Sumo Digital memo leaked, containing information on an "unannounced karting game" for an "established global IP".[8] Their history with Sonic caused speculation that they were developing a new entry in the Sonic & Sega All-Stars Racing series. This was rejected by Sega's community manager Aaron Webber, who stated he "saw rumors floating today about another SART game. Just wanted to confirm it's not a thing!"[8][12] Despite his response, multiple toy production companies alluded to a future Sonic kart racing game in February 2018.[13] In early February, a representative from Zappies reported at the Spielwarenmesse toy fair in Nuremberg that a third Sonic kart racing game was in development and that the company was planning on making toy figures for the game.[8] Similarly, later in the month, a separate toy company, Diamond Select Toys, also alluded to 2018 toys based off of a Sonic racing video game entry.[14] Multiple journalists noted that Webber's comments may have just alluded to the Sega All-Stars name and that he did not discount the premise of a new Sonic racing game,[8] and further rumors of a game without any other Sega IPs involved arose in the same month.[15]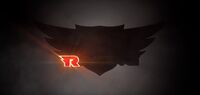 A Sonic related announcement was scheduled for 16 March 2018 at the SXSW convention.[16][17] The game was not announced at that time, but a trailer on the Sonic social media accounts teased a new racing game on that same day.[18] In May 2018, Webber stated that Sega would announce more information on the game being teased in the trailer "soon".[19]
On 29 May 2018, the name Team Sonic Racing was leaked by an online retail listing from Wikipedia.[20] Shortly after the leak, Sega confirmed the game was real[6] and announced it would release on the Nintendo Switch, PlayStation 4, Windows, and Xbox One in the fourth quarter of 2018. A demo version was playable at the Electronic Entertainment Expo (E3) 2018.[7] This demo featured Team Sonic and Team Dark racing on a Planet Wisp circuit.[10] Later, on 11 June 2018, the E3 trailer for the game was released, confirming the return of Crush 40 to the game's soundtrack.[21]
Plot
Gameplay
Team Sonic Racing is a kart racing video game featuring the cast of the Sonic the Hedgehog series competing in races in sports cars.[22] Here, players race against each other in multiplayer racing using fifteen characters from across the Sonic the Hedgehog franchise.[6][3] Akin to Sonic & Sega All-Stars Racing and Sonic & All-Stars Racing Transformed, characters race through various race circuits themed on different locations in the Sonic series and collect power-ups from Item Boxes from the tracks to boost their speed or hamper their opponents.[1][3] These Item Box power-ups consists of fourteen different kinds of Wisps (a recurring power-up in the Sonic series) which can be used both defensively and offensively against rivals.[3] However, instead of becoming Color Powers when using the Wisps, the users manifest the Color Powers separately. For example, using the Orange or Crimson Wisp will manifest the Orange Rocket or Crimson Eagle and fire them as projectiles against rivals. Similarly, the White Wisps can be used to give the user's racecar a boost of speed, while the Blue and Black Wisps lets the user drop Blue Cubes or Black Bombs on the racetracks. Additionally, speed boosts can be earned by successfully executing drifts (with longer drifts earning more boost), or performing tricks while in midair. The classic Rings also appear on the racetracks, which the racers can collect to build up to their final score. Taking damage will cause the racer to drop all their Rings however, although some of them can be recollected before they disappear.
Players are given the opportunity to customize their racing style. Different characters have their own type with specific character skills tied to either Speed, Technique, and Power;[23] Speed-based characters have the highest top speed in the game and can trigger a defensive "Radical Burst" after a long drift; Technique-based characters can make tighter turns than other characters and can go off-road for a limited without slowing down; and Power-based characters will have access to extra Wisps and be able to plow through certain obstacles without being hindered. The game will also feature unlockable game-changing vehicle customization options that adjust the performance and appearance of a playable character's vehicle.[6][3] Each character gets nine parts to choose from, giving a total of 135 parts in the game.
Supporting both multiplayer and local co-op, Team Sonic Racing allows up to twelve players to race at the same time and offers four-player split-screen support. The game also has various offline/online race modes, including Grand Prix Mode, Exhibition Mode, Time-Trial and Team Adventure Mode. Team Adventure Mode in particular is a story-centric mode available for players to familiarize themselves with the game and its wide array of characters.[6][3]
The focus is on team-based gameplay; players can race either by themselves or as a team. In the latter case, it allows players to work together as a team to win races by sharing power-ups and speed boosts, with four teams of three characters racing at a time. Teamplayers can also use various team moves and effects to assist their teammates and knock out opponents.[6][3] When racing alone though, there will be AIs controlling the player's teammates.[11] The teams can also unleash special moves called "Team Ultimates" when their Ultimate Meter gets filled up from performing team-appropriate actions. When used, the Team Ultimate give the user a temporary boost in speed that lets them plow through racers, sending them skidding out of control.[6][3] After a race, each racer is awarded point based on their position in the race; the better the position, the greater the point reward. The team with the most points are declared the winners.
Objects
Items
Characters
Playable characters
Racers of unknown status
Non-playable characters
Stages
Soundtrack
The game's soundtrack is going to be composed by Jun Senoue, the songwriter and lead guitarist for the band Crush 40, which has also contributed to many Sonic games.[2] The game's theme song, "Green Light Ride", features lyrics written and performed by Crush 40, with vocals provided by Johnny Gioeli.[21][27]
Reception
Pre-release
Martin Robinson of Eurogamer expressed disappointment that Team Sonic Racing did not include any non-Sonic characters as playable racers, which he believed was one of the best things about the All-Stars series. However, he optimistically believed that Sumo Digital's experience with Sonic would ensure that the game would be a "fundamentally brilliant arcade racer".[9]
Trivia
Videos
References
↑ 1.0 1.1 1.2 Team Sonic Racing - Reveal Trailer. YouTube. Sega (30 May 2018). Retrieved on 30 May 2018. "Team Sonic Racing arrives this Winter! Race in a team with your friends (or against them) both offline and online, and choose from a variety of characters and tracks in the Sonic universe! Team Sonic Racing is being developed by Sumo Digital, well-known for their fantastic racing titles. We'll reveal more about the game (and we'll have it playable) at E3, so if you're around, come give it a try!"
↑ 2.0 2.1 2.2 Gallagher, Mathew (7 June 2018). Jun Senoue lead composer on Sonic Team Racing. Video Game Music Online. Retrieved on 7 June 2018.
↑ 3.0 3.1 3.2 3.3 3.4 3.5 3.6 3.7 3.8 Team Sonic Racing, Sega, Nintendo Switch, 010086770070. Walmart.com. Sega (30 May 2018). Retrieved on 30 May 2018.
↑ PS Blog Staff (7 June 2018). チームソニックレーシング』でカッ飛ばせ音速の先へ! シリーズ初のチームバトルレーシング!

(Japanese)

. PlayStation Japan. Retrieved on 12 June 2018.
↑ Famitsu Staff (7 June 2018). チームソニックレーシング』今冬発売決定、チームワークで戦うレースゲーム

(Japanese)

. Famitsu. Retrieved on 12 June 2018. "セガゲームスは、『ソニック』シリーズの最新作としてプレイステーション4/Nintendo Switch/Steam用『チームソニックレーシング』を今冬発売することを決定した。"
↑ 6.0 6.1 6.2 6.3 6.4 6.5 6.6 Osborn, Alex (30 May 2018). Team Sonic Racing Announced. IGN. Retrieved on 30 May 2018.
↑ 7.0 7.1 Saed, Sherif (30 May 2018). Team Sonic Racing is official, coming to PC, PS4, Xbox One and Switch this year. VG247. Retrieved on 30 May 2018.
↑ 8.0 8.1 8.2 8.3 8.4 Wales, Matt (5 February 2018). Evidence of new Sonic Racing game mounts. Eurogamer. Retrieved on 30 May 2018.
↑ 9.0 9.1 Robinson, Martin (5 June 2018). Team Sonic Racing is another arcade racer that wants to reinvent the genre. Eurogamer. Retrieved on 7 June 2018.
↑ 10.0 10.1 10.2 Team Sonic Racing - Developer Interview. YouTube. GamerHubTV (5 June 2018). Retrieved on 5 June 2018.
↑ 11.0 11.1 Sonic Stadium @ E3 2018 Interview with Aaron Webber. YouTube. Sonic Stadium (14 June 2018). Retrieved on 17 June 2018.
↑ Reseigh-Lincoln, Dom (6 February 2018). Sounds Like We Might Be Getting A New Sonic & All-Stars Racing Game Soon. Nintendo Life. Retrieved on 30 May 2018.
↑ Tamburro, Paul (20 February 2018). A New Sonic Racing Game is On its Way, According to Toymaker. GameRevolution. Retrieved on 30 May 2018.
↑ GameCentral (20 February 2018). Sonic All-Stars Racing 3 game in development claim rumours. Metro. Retrieved on 30 May 2018.
↑ Hayes, Matthew (5 February 2018). British Toy Company Claims a New Sonic Racing Game Is Coming This Year. Retrieved on 30 May 2018.
↑ Moyse, Chris (6 February 2018). Toy-makers add fuel to Sonic All-Star Racing speculation. Destructoid. Retrieved on 30 May 2018.
↑ Jenni (16 March 2018). SXSW Sonic The Hedgehog Panel Will Announce Upcoming Projects. Siliconera. Retrieved on 30 May 2018.
↑ Wales, Matt (16 May 2018). Sega unleashes new Sonic Racing teaser. Eurogamer. Retrieved on 30 May 2018.
↑ McFerran, Damien (16 May 2018). Looks Like Sega's New Sonic Racing Game Will Be Rolling Out Of The Garage Soon. Nintendo Life. Retrieved on 30 May 2018.
↑ Crencente, Brian (30 May 2018). 'Team Sonic Racing' Coming to Nintendo Switch. Variety. Retrieved on 30 May 2018.
↑ 21.0 21.1 Team Sonic Racing - E3 Trailer. YouTube. Sega (11 June 2018). Retrieved on 11 June 2018. "E3 is almost here! Team Sonic and Team Dark race across Wisp Circuit in our latest trailer, featuring a sample of the new theme song by Crush 40! Race with your closest friends - or against them - in Team Sonic Racing, developed by SUMO Digital and featuring a cast of characters in the Sonic universe."
↑ Gach, Ethan (30 May 2018). Walmart Leak Reveals Team Sonic Racing [UPDATE: Confirmed]. Kotaku. Retrieved on 30 May 2018.
↑ 23.0 23.1 23.2 Shanley, Patrick (5 June 2018). Sonic the Hedgehog Returns in New Racing Game. Hollywood Reporter. Retrieved on 6 June 2017.
↑ 24.0 24.1 24.2 24.3 24.4 『チームソニックレーシング』チームで競う、ハイパースピードバトルが発売決定!【先出し週刊ファミ通】

(Japanese)

. Famitsu (5 June 2018). Retrieved on 5 June 2018.
↑ 25.00 25.01 25.02 25.03 25.04 25.05 25.06 25.07 25.08 25.09 25.10 TEAM SONIC RACING: WALKTHROUGH PART 1 - Gameplay RACING Demo PS4 XBOX PC. YouTube. GamerrZOMBIE (13 June 2018). Retrieved on 14 June 2018.
↑ 26.0 26.1 Error on call to Template:cite web: Parameters url and title must be specified.. YouTube. SegaAmerica (14 June 2018). Retrieved on 14 June 2018.
↑ Crush 40 on Twitter. Twitter (11 June 2018). Retrieved on 11 June 2018. "A new "Team Sonic Racing" trailer featuring a new Crush 40 song "Green Light Ride" had been published! Enjoy!"
External links
| | |
| --- | --- |
| Master System & Game Gear | Sonic the Hedgehog Spinball (1994) • Dr. Robotnik's Mean Bean Machine (1994) |
| Sega Mega Drive / Genesis | Flicky (1991) • Sonic Eraser (1991) • Sonic the Hedgehog Spinball (1993) • Dr. Robotnik's Mean Bean Machine (1993) • Wacky Worlds Creativity Studio (1994) • Knuckles' Chaotix (1995, Sega 32X) • Sonic 3D Blast (1996) |
| Sega Superstars | Sega Superstars (2004, PlayStation 2) • Sega Superstars Tennis (2008, multi-platform) • Sonic & Sega All-Stars Racing (2010, multi-platform) • Sonic & All-Stars Racing Transformed (2012, multi-platform) |
| Riders games | Sonic Riders (2006, multi-platform) • Sonic Riders: Zero Gravity (2008, multi-platform) • Sonic Free Riders (2010, Xbox 360) |
| Storybook games (Wii) | Sonic and the Secret Rings (2007, Wii) • Sonic and the Black Knight (2009, Wii) |
| Mario & Sonic games | Mario & Sonic at the Olympic Games (2007, multi-platform) • Mario & Sonic at the Olympic Winter Games (2009, multi-platform) • Mario & Sonic at the London 2012 Olympic Games (2011, multi-platform) • Mario & Sonic at the Sochi 2014 Olympic Winter Games (2013, Wii U) • Mario & Sonic at the Rio 2016 Olympic Games (2016, multi-platform) |
| Super Smash Bros. games | Super Smash Bros. Brawl (2008, Wii) • Super Smash Bros. for Nintendo 3DS and Wii U (2014, multi-platform) • Super Smash Bros. Ultimate (2018, Nintendo Switch) |
| Sonic Boom games | Sonic Boom: Rise of Lyric (2014, Wii U) • Sonic Boom: Shattered Crystal (2014, Nintendo 3DS) • Sonic Dash 2: Sonic Boom (2015, Android) • Sonic Boom: Fire & Ice (2016, Nintendo 3DS) |
| Arcade & redemption machines | Flicky (1984) • Waku Waku Sonic Patrol Car (1991) • UFO SegaSonic (1992) • Sonic the Hedgehog (1993) • SegaSonic the Hedgehog (1993) • SegaSonic Popcorn Shop (1993) • SegaSonic Cosmo Fighter (1993) • Sonic the Hedgehog 2 (1993) • Sonic's Space Tours (1994/1999) • Sonic the Fighters (1996) • Sonic the Hedgehog AWP (1997) • Sonic & Tails Spinner (2002) • CR Sonic (2003) • Sonic Spinner (2007) • Sonic Live! (2008) • Sonic & Sega All-Stars Racing Arcade (2011) • Sonic Athletics (2013) • Sonic Ghost Shooting (2013) • Sonic Brain Ranking (2013) • Sonic Dash Extreme (2015) |
| Miscellaneous | Sonic the Hedgehog's Gameworld (1994, Sega Pico) • Tails and the Music Maker (1994, Sega Pico) • Sonic's Schoolhouse (1996, PC) • Sonic R (1997, multi-platform) • Sonic Shuffle (2000, Dreamcast) • Sega Splash Golf (2008, PC) • Shadow the Hedgehog (2005, multi-platform) • Sonic the Hedgehog (Didj) (2008) • Team Sonic Racing (2018, multi-platform) |