You may be looking for Just Call Me SONIC.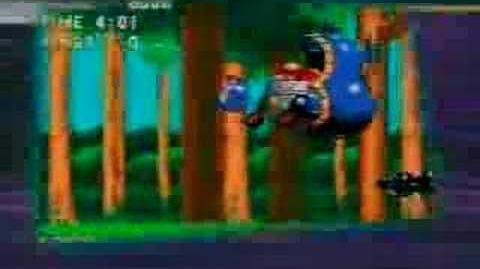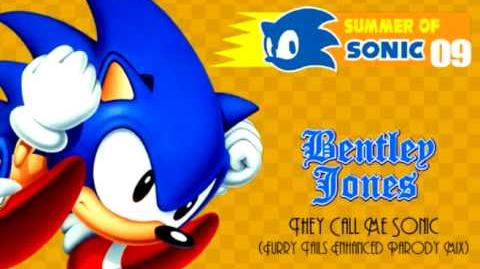 "They Call Me Sonic" is a single from the album Sonic the Hedgehog. The song was released in 1996 and written by Oscar Oberheim and Andrea Husak.
This song was remixed by Bentley Jones at the UK Sonic convention, the Summer of Sonic in 2009.
Track listing
"They Call Me Sonic" (airrave) - 3:29
"Rave Sonic" (Wing Fortress Rave Zone) - 6:23
"They Call Me Sonic" (Extended Mix) - 5:02
"Final Zone" - 4:24
Total running time: 19:15
Lyrics
They call me Sonic
'cause I am faster than sound, I keep on jumping around
Blue Hedgehog Sonic
with incredible speed, I'm moving my feet
(repeats until the song ends, with instrumental breaks)
Ad blocker interference detected!
Wikia is a free-to-use site that makes money from advertising. We have a modified experience for viewers using ad blockers

Wikia is not accessible if you've made further modifications. Remove the custom ad blocker rule(s) and the page will load as expected.