GAME OVER YYYYYYYYYYYEEEEEEEAAAAAAHHHHHHHH!!!!!!!!!!!!!!!!!!!!!!!!!!!!!!!!!!!!!!


NO IS NOT AN OPINION!!!!!!!!


You gotta wag for swag.

— BlazeChance1 at Gym.

BREAK DANCING EGGMAN!!!!!

— Somecallmejohnny.

EPIC WIN!!!!

Facts about me
I got Sonic Generations!
I beat the game!
I'm popular in my neighborhood.
I have a YouTube account that is not named BlazeChance1, that's someone else, someone I'm friends with.
I'm a great person. (To some people.)
I will report you just because you are new to the wiki and don't know all the rules yet. I don't care if you're new. If you screw up you are getting reported
What I love to do
Play Sonic Generations.
Try new things.
Watch T.V.
Meet new people.
Play my DSi XL.
To be on this wiki.
To have a great friend like you!
Love what I do.
My favorite shows
Family Guy
American Dad
More to come.
My fan characters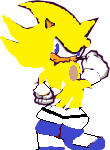 Friends
Niktext
Bullet Francisco
Mewkat14
Modern Sonic
AmyIsTheBest
CariconCommander
The Shadow Of Darkness
FreeSmudger
Poll
This section of user page is updated each week.
Do you think that, "GAME OVER YEAH!!!!!!" is the best qoute ever!?
Signature
BlazeChance1 07:12, December 24, 2011 (UTC)
Userboxes




Chat Images