Yeah, this page looks awful. Give it time, and it will look sexy.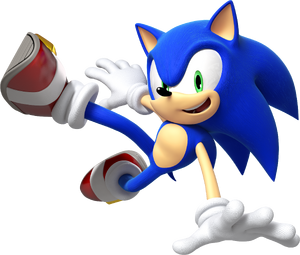 Hello there! My name is BlueSpeeder, an administrator of the Sonic News Network wiki. I've been on the wiki since October 17th, 2011, and since then I've been an active editor that devotes myself to making this wiki the best and most reliable website of the Sonic the Hedgehog franchise. If you need to contact me about anything, talk to me here or on the wiki chat.
Being one of the most active editors on the website, I devote my spare time to help maintain the wiki to where it doesn't become trashy. I do tend to joke around most of the time, so I can easily get along with others. However, I will be serious when needed. Since I joined, I have accessed the rollback, chat moderator, and administrator (well, yeah, I am one right now lol), so if you need any assistance, such as deleting an image, or uploading a file, ask me, and I'll help. Currently, I have 36,359 edits, as I am the second-highest user in terms of editcount.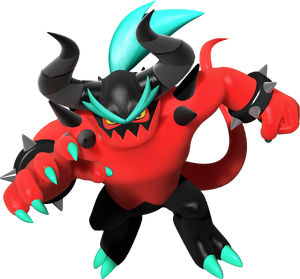 Oh boy, where do I begin? My history of Sonic News Network begin earlier than October 17th, 2011; in fact, I was aware of this wiki at least since 2010. When I needed info of the Sonic the Hedgehog series, I looked at the Sonic Retro website, as I didn't trust wikis back then. Oh, how ironic is that today? Oh, it is, but it gets even more ironic from here, as Sonic Retro would be lacking in content with upcoming releases and in the Archie Comics Sonic the Hedgehog comics department. It was then, by the announcement of Sonic Colors, I looked at Sonic Retro to get all information possible about the game, but I was unsatisfied with what I found, as there was hardly any information. When I back-tracked on my browser, I found that Sonic Colors had an article about it on the Sonic News Network wiki, therefore, I pressed the link to this website. I will never regret it.
I was ecstatic about the game, and all of the information poured into my brain. I would eventually forget about this wiki to begin my interest to the Pokémon franchise, slowly forgetting about this wiki... Well, until Sonic Generations was announced. I begin to come back to this wiki, being one of the many people who found countless amount of errors and doing nothing about them, because I thought you couldn't do anything. It was then that I could potentially edit the article without an account, as a Wikia Contributor (you guys remember those?) Well, they were helpful to me back then, as I found tons of grammatical errors. However, when I came across an error on the Crisis City (Sonic Generations) article, I tried to edit it (while I was a Wikis Contributor, mind you), but I couldn't! It was blocked (I think it was, but let's just save some time and say it was)! And so, I couldn't let the error stay there. Something had to be done. Thus, I made my account on October 17th, 2011, with the user name "BlueSpeeder".
FEATURED USER!
This User has been a Featured User!


BlueSpeeder - Feel The Shardom

What I am trying to say is that if I can still edit here, then it does not matter what others think. If I am passionate about my work, like you are then for us we let our work speak for us. We show that we still care, we keep pushing forward, we keep making things better, and no one is going to say that we are bad because of that. And if we keep doing that, then I am sure people will come around and forgive you, regardless of what happen in the past.

— Ultrasonic9000

Howdy, fellow users or viewers of Sonic News Network. You are currently viewing the profile of BlueSpeeder, an Administrator of the wiki. People tend to label me as one of the most active editors of the wiki; for a good reason. I use to edit my butt off, but now I'm what you might label as essentially a retired user, although, I will make the occasional edit here and there. Where will you find me at? Active on threads most of the time, on the local chat, and cleaning out the uncategorized photos on the wiki.

Outside of the Sonic the Hedgehog series, as well as the comic series published by Archie Comics, I am a fan of the Pokémon video game series, The Legend of Zelda series, and especially the Mega Man series. Albeit, I seldom play video games anymore due to my lifestyle. I love the comic series of Mega Man published by Archie Comics, as well, so much that I have my own wiki based on the comics, which is the Blue Bomber Graphic Wiki. I am also an aspiring writer; my dream is to be the writer of the Sonic and Mega Man comics, especially the latter. Hopefully, I can eventually work my way upward.

Wiki History
The most ironic thing about my wiki history is that I was never an active editor. In fact, just to enter the chat when the edit rule for the chat still existed, I edited my user page over and over again. I met some of the users that would inspire me eventually to edit or try different things other than Sonic the Hedgehog.

Then, in the summer of 2012, I met three incredible friends, all that inspired me to run for Rollback. Although my first rollback nomination was a bust due to my lack of self confidence, I ran again and won by a landslide. The wiki had actually trusted me. Overtime by early 2013, I began to edit more. I made my mark on the wiki, becoming an active editor. Kyle had nominated me for chat moderator the day Sonic Lost World was announced. But...

I was jealous.

Yeah; it was really immature of me. Two users, one who recently lost when he nominated himself for administrator, were nominated and promoted, while I was given chat moderator rights. Because I wasn't ready for adminship just yet. I felt infuriated. I did as much as I could to become administrator. And sure enough, I became an admin not even a month after I became a chat moderator. I edited so much, I competed with other users, I went as to so far getting rid of a user because he kept on arguing with me constantly. And that's what led to my downfall.

You've seen the Game Templates, correct? I made the basic concept of it, but the design was all of Ultrasonic9000's. When I saw people preferring Ulta's design over mine, I took extreme measures. I told my step-brother to vote for my design, but I never told him to lie about my pain. Sure; I was treated like crap on the wiki at that time, but I'll admit that what I and my step brother did was uncalled for. Thus, I removed my administrator rights, and I was blocked from the wiki.

Users told me that the wiki felt dead when I was gone. To this day, a lot of users that came in the wiki when I was blocked think I was a new user too.

I practically was.

Fate had chose that time for me to get blocked. My younger sister was born during my block. School started during my block. The friends I considered friends prior to my block hated my guts. That's how I felt.

I felt every user would look down on me and would never trust me again.

Slowly but surely I rose back up. I recovered friendships, I apologized to those users I've harmed. I now worked my way to regaining my footsteps. And because of this, I eventually regained my administrator status. Let's see what else the future has in store for us...

Well, being a secret agent and an infamous killer robot makes it hard to socialize. And... I don't think I'm ready.

Real World

Birthday: April 22nd, 1998
Height: 6' 2"
Favorite Sport: Basketball
Favorite Television Show: The Big Bang Theory

Online Info

Friends

Emerald Awards

| | |
| --- | --- |
| | This user had been awarded the Master Emerald for being Administrator of the Month! |