Oysters!

— My famous quote.
DaisySonicFan2000

Me as animated cartoon!
Biographical overview
Age

13 years

Creator

God

Birthplace

Mexico

Nickname

Daisy, Alme, Almond Joy, clam (by my school friends).

Physical description
Species

Human

Gender

Female

Height

1.59

Weight

42 kg.

Hair

Chestnut

Skin

Peach

Eyes

Light brown

Attire

Dark pink sweater, blue pants, pink shoes and black headband.

Alignment and character traits
Alignment

Good

Favorite Food

Cookies, gummy bears, ice cream, apples, strawberrys

Likes

My pet Sally, read, drawing, fan-fiction, Sonic X, cookies, Samus Aran, Princess Daisy, Sonic the Hedgehog, My Little Pony: Friendship is Magic, SMOSH, ice cream

Dislikes

Mathematics, people who annoy me

Powers and abilities
Skills

Drawing, swimming, speak english and imitate the voice of some characters

Ability type

Artist
Status
I am: Partially online
Mood: Normal
I'm doing: Fooling around xD
Avatar: Sonic the Hedgehog
Profile Character: Sonic the Hedgehog
Thoughts
Waiting for Sonic Lost World.
Great, Sonic joins the battle again!
I'm addicted to cookies, LOL.
My Favorite Characters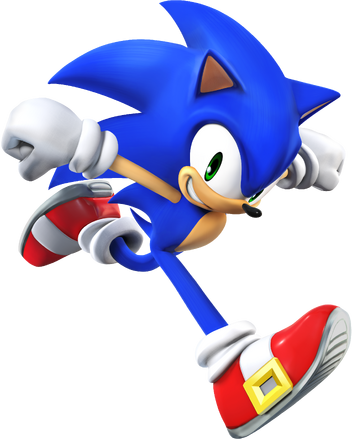 Userboxes
Videogames I have
I'll write each of my games. Games that are marked with a line (-----) are damaged or have been sold.
Nintendo Entertainment System
Super Mario World
Super Mario Kart
Super Metroid
A Link to the Past
Bonkers
Aladdin
PowerStation 2
It's a lot of games. I'm too lazy to write them all! xD
Nintendo 64
Star Fox 64
Super Smash Bros.
Mario Kart 64
Kirby 64
Nintendo DS Lite
New Super Mario Bros.
Mario Party DS
Mario Kart DS
Mario & Sonic at the Olympic Games
Mario & Sonic at the Olympic Winter Games
Sonic Colors
Sonic Rush
Star Fox Command
Wall-E
My Littlest Pet Shop Winter
Boulder Dash Rocks!
GameBoy
Metroid: Zero Mission
Super Mario Bros. 2
GameCube
Mario Kart: Double Dash!!
Star Fox: Assault
The Legend of Zelda: The Wind Waker
Metroid Prime
Super Smash Bros. Meele
Wii
Mario Kart Wii
New Super Mario Bros. Wii
Super Mario Galaxy
Mario Party 8
Mario Sports Mix
Mario Strickers Charged
Sonic Unleashed
Sonic Colors
Metroid: Other M
Metroid Prime Trilogy
The Legend of Zelda: Twilight Princess
Super Smash Bros. Brawl
Kirby's Return to Dreamland
Epic Mickey
Epic Mickey: The Power of Two
Wii Play
Wii Fit
Guitar Hero World Tour
Nintendo 3DS
Mario Kart 7
Luigi's Mansion: Dark Moon
Resident Evil: Revelations
Sonic Lost World (cooming soon!)
Super Smash Bros. for 3DS (cooming soon!)
Pokémon X (cooming soon!)
PC
The Sims 2 (Pets, Nightlife, Open for Business and University)
Zoo Tycoon Complete Collection
Zoo Tycoon 2
Xbox 360
This console is rented. In a videogame store, lend me consoles for 1 to 2 months.
Sonic Free Riders
Sonic Unleashed
Sonic the Hedgehog (2006)
Sonic Generations
Assassin's Creed 3
Resident Evil: Revelations
Best Friends
Friends
Memorable Quotes
"Oysters!"
"Nope."
"Hellos!"
"I'm DaisySonicFan2000, also known as Daisy Aran."
"Nah."
"What's new?"
"Dear, what the heck?!"
"Are you crazy...?"
"My pillow needs me, I go to sleep already."
"Yuck..."
"Aha."
"You're funny!"
"Don't be so. Change a bit and see how your friends change too."
My favorite Sonic Songs!
Signature/Talk Bubbles
DaisySonicFan2000

– Flames In Action!




TALK

What's up, guys?
DaisySonicFan2000 I am a princess hedgehog 22:59, February 22, 2012 (UTC).
DaisySonicFan2000 Sonic-lover 4EVER!
00:50, March 30, 2012 (UTC).
DaisySonicFan2000 Rainbow Dash
01:07, April 15, 2012 (UTC).

DaisySonicFan2000 Daisyiih Sonikku-Dashie
04:14, April 26, 2012 (UTC).
Daisyiih-Sonikku

I'm talking with you! 04:46, October 2, 2012 (UTC).
Trivia about me
I'm mexican.
I'm bilingual.
I'm catholic.
I'm a shy girl in real life.
I'm allergic to dust.
I can't lean on in the grass, I get itch my body.
I hate creepypastas about real people.
I like creepypastas about videogames.
I love hot dogs.
I love Oreo cookies.
Sometimes I'm very coward.
Quiz thing
Age: 13
Sign: Capricorn
Hair color: Chestnut
Song: Whatever, less One Direction
Color(s): Light blue and white
Ice cream: Chocolate!
Number: I don't know
You are...
Jealous: Kinda
Vengeful: Nope
Creative: Sure!
Dreamer: Kinda
Love: Not so much...
Others...
Someone broke your heart: My heart is still in my body, then no xD
Left-handed or right-handed: Right-handed
In love: What do you care?
Believe in love: Eh, yes
Will you marry: I don't know
Do you like thunderstorms?: Yep!
Would like...
Eat a insect: No!
Getting a tattoo: No!
Wear a piecing: NO!
Copy and paste this quiz in your userpage!
FC Stuff
See my FC's article: Samantha Test.
Made by me
Made for me by SNN people
Do you like my character?
Leave a Sig!
Don't be shy, leave a signature!
Oysters! --Daisyiih-Sonikku

I'm talking with you! 04:46, October 2, 2012 (UTC).
Hi Alme!

♥Foxy Ninja Time!♥

23:36, May 1, 2012 (UTC)
Copy cat XDXDXD

Way to go, Knucklehead!

07:45, April 2, 2012 (UTC)
Hi!!

MimitheHedgehog3

09:46, April 2, 2012 (UTC)
Hi Daisy!

FlopiSega ♪♫ Cream is amazing ♪♫

23:11, April 5, 2012 (UTC)
What's new? BurningBlaze16 Feel the power of the flames!

23:31, April 5, 2012 (UTC)
Hello!♥Snegg♥
Hi My BFF
Miles Tails Prower8000 Turtles:D
01:50, May 1, 2012 (UTC)
Thunder the Hedgehog 20:50, May 3, 2012 (UTC)
How many people have this? --
☆Mega Speedy☆
19:06, May 6, 2012 (UTC)
Hi!!!! X3DJ Mikee♪ ♫ ♥ ★ ♫ ♪ 01:32, May 10, 2012 (UTC) Kon'nichiwa
01:38, May 10, 2012 (UTC)
Awesome Since Zero. That ezz all. SonicTheHedgehogDude 00:12, May 17, 2012 (UTC)
P

I like trains

Riolus are coming for you

15:28, May 19, 2012 (UTC)
Hello Alme

Leave it to me!

00:48, July 2, 2012 (UTC)
MY SLEPPOVER'S FRIEND!!!! My Almen! YAY!

Princess Champion SEGA

Peach Toadstool

21:20, September 11, 2012 (UTC)
Long time no see! 

I am Rose Wolf

Talk to me if you dare!

100px 14:28, April 5, 2013 (UTC)