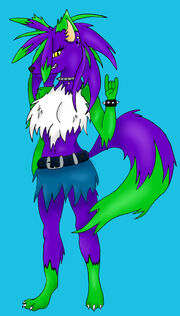 Well hey there fellow Sonic fans. The names Heidi, Heidi Hedgefox, but you can call me AmyFox, or Amy.
I've loved Sonic ever since I knew who the little blue dude was, getting my first game Sonic Advance 3, and later getting Sonic Heroes. Since the early days, I've amassed a vast collection of his games, owning about 80% of them.
Will update more pointless info laterz.
My Pairings (By Character)
A list of all the pairings in the Sonic universe that I support/like. OTP's will be bolded.
SonAmy
SonAdow
SonIkal
SonOsmo
SonOuge
SonReam
SonAze
SonDash (X-over with Rainbow Dash)
SonLuna (X-over with Princess Luna)
ShadAmy
ShadRia
ShadOsmo
ShadIkal
ShadReam
ShadAze
ShadIlver
SilvIkal
SilvAmy
SilvAdow
SilvAze
SilvOuge
SilvEspio
KnuxOnic
KnuxIkal
KnuxAmy
KnuxIlver
KnuxAdow
KnuxOuge
TailSmo
RougeAmy
CreamAze
ChaosTikal
JetAve
Music
- Within Temptation
- Dead By April
- Celldweller
- Rammstein
- Nightwish
- RED
- Breaking Benjamin
- Pendulum
- Skillet
Animes
- Sonic X
- One Piece
- Full Metal Alchemist
- Strawberry Panic
- Keroro Gunso
Sonic Games I Own