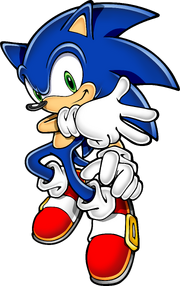 My profile name is Mariosonic15. I am a 15 year old male who loves video games(as long as it's nintendo or sega video games).
Top 10 Favorite Male characters
Edit
Top 10 Favorite Female Characters
Edit
Friends on this wiki
Edit
Games I Own
Edit
Sonic Games
Edit
Any Game Boy Advance and Game Gear Games.
Games I used to Own
Edit
Games I Played
Edit
Non-Sonic Games
Edit
Paper Mario: the Thousand Year Door
Ty the Tasmanian Tiger
Star Fox Adventures
The Spongebob Squarepants Movie game
Godzilla: Destroy all Monsters Melee
The legend of Zelda: the Wind Waker
Pokemon Colosseum
Luigi's Mansion
Super Mario Sunshine
Mario Kart: Double Dash
Star Fox: Assult
Super Smash Bros. Melee
Metroid Prime
Beyond Good and Evil
Zumba Fitness
New Super Mario Bros. Wii
Mario Kart Wii
The Legend of Zelda: Skyward Sword
The Legend of Zelda: Twilight Princess
Virtual Console
Edit
Star Fox 64
Paper Mario
Mario Party 2
The Legend of Zelda: Ocarina of Time
Super Mario Bros.
Super Mario Bros. 3
The Legend of Zelda
The Legend of Zelda: Majoras Mask
Nintendo DS
Edit
Pokemon White
Pokemon HeartGold
Pokemon SoulSilver
Star Fox: Command
Phoenix Wright: Ace Attorny
Pokemon White 2
The Legend of Zelda: Four Swords Anniversary Edition
Kingdom Hearts 3D: Dream Drop Distance
Friend Codes
Edit
This is a list of my Nintendo Wi-Fi friend codes from Wii and DS games. If you want to play against me in any of the games below then enter them in the corresponding game (if you have it). Don't forget to message me if you want to play against me and tell me your friend code
Wii Friend Codes (VS.)
Edit
Mario Kart Wii: 2881-0291-2483 (Available)
Super Smash Bros. Brawl: (Available)
Wii Friend Codes (Leaderboards)
Edit
Friend codes for leaderboards. Don't forget to send me yours if you want me to see your records.
Sonic and the Black Knight: 2752-4559-1850
Sonic Colors: 2623-9173-5481
Sonic 4 Episode 1: known as MARIOSONIC (normal Sonic) and SUPER MS15 (Super Sonic)
Pokemon White: Gold 1506 5203 2811
Pokemon HeartGold: Gold 3138 1160 4456
Star Fox Command: 143 991 823 000
All: 2535-5041-5648
Red Fire Wisp (That's me)

Orange Rocket Wisp
Yellow Drill Wisp
Green Hover Wisp

Cyan Laser Wisp
Blue Block Wisp

Mother Wisp

Pink Spikes Wisp
Purple Frenzy Wisp (Top-Wisp)

Violet Void Wisp

Fan Character
Edit
Omar the Lynx
Edit
Main: Omar the Lynx
My other accounts
Edit
Youtube Channel
Edit
I have a youtube channel, Sonic Speedrun Channel, where I post Sonic speedrun videos.
Deviantart
Edit
I have a deviantart account (Mariosonic15) where I'll post all of my future drawings.