SNEGG!!

— Mewkat14

Status
Avatar: Teenage Mutants Ninja Turtles
Activity: Online on Weekends!
Thoughts: I HAVE NO IDEA WHEN I'LL DO COMICS! XD Sorry...
Listening to: Keiko Takamura and the Shebangs - Grayscale
Reading: Legend of Zelda: Majora's Mask (Manga)
Current Sprite Requests
After these sprite requests I have, nobody can request any sprites until after Summer Break.
Speedy the Hedgehog Sprites
Thunder the Hedgehog
Topaz the Hedgehog
Fan-Character Pages
Friends~Add Yourself!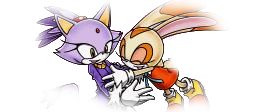 About me
Leave a Signature
C'mon, Step it Up!
Farts* Hey Mew! Tyler the Hedgehog"The ultimate son of a gun Charmcaster!" 18:10, April 12, 2012 (UTC)
Hi Mew! FlopiSega ♪♫ Cream is amazing ♪♫ 01:53, April 13, 2012 (UTC)
Kon'nichiwa (Hi XD)DJ Mikee♪ ♫ ♥ ★ ♫ ♪ 01:13, April 23, 2012 (UTC)
Bonjour, Salut, Allo! Yo, Mew ;)

Call me Hyper, Call me Hearts

Just don't call me 58, Cuz I'm not that old!

21:24, April 30, 2012 (UTC)
Might as well :3 ~PitsBrother143~ 12:56, May 12, 2012 (UTC)
Hello!Want some chocolate? 07:15, May 31, 2012 (UTC)
Hi Mewkat14! Sonally and Sonaze Fan Forever 18:09, September 7, 2012 (UTC)
Hello there Mew!   ★Tinka Star★  ★
--RainbowDash423 (talk) 03:18, July 31, 2013 (UTC)
Sonic Games I have