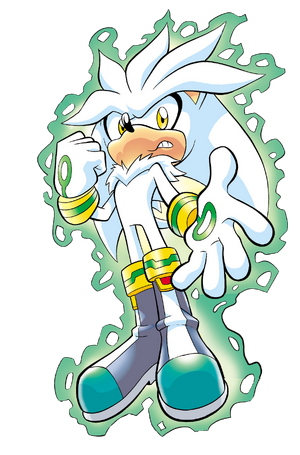 Be Bold! Be Fearless! Be Amazing!

— SilverPlays97
SilverPlays97

Real Name

Michael A. Cherup III

AKA

Silver, Plays, 97 (rarely), Silv, Silver Plays (hate it), Tony

Age

16

Location

Delaware, Ohio

Favorite Quote

I do not agree with a word you say but will defend to the death your right to say it - Voltaire

Likes

Dislikes

User Rights

Rollback, Chat Mod
Hallo!
I am SilverPlays97. I am Rollback & Chat-mod here on SNN and can help you with any problem you may have here. According to WikiFauna; I am a WikiPlatypus, WikiMercenary, and WikiClaus. I can be friends with anyone who is nice enough to accept me for who i am. I also have a DeviantArt and G-Mail. Hope to see you soon!
PS: Manik is awesome
This is why you need to stop making crazy-@$$ fan drawings.
Give these photos some categories!
Thoughts
Long week. Why isn't winter break here?
It's the most, wonderful time of the year!
Games I'm Playing
TF2 (PC)
Minecraft (PC)
Plants Vs. Zombies (PC)
Helpful pages of Helpfulness
1: Sub Pages
2: Wiki pages
3: Templates
4: Other
Wiki History
True Friends
I consider everyone here a friend, even if i do not like them and hide it. There are just some users here i consider more than a friend; almost family.
PitsBrother143 - While he was here, me and pit where bros. We shared so many interest and talked all the time.I wish he was still here today so i could really get to know him ;_;
Willaca - This guy was just fun to talk to. Will was from Australia and he always had something fun to say. Me and him shared our interest in TF2, and screwed around with it.
SpyroSonic2000 - Although we have had our up's and downs, in the end, Spyro was the friend i needed. He can have a conversation with anyone, even someone i know he does not like. Spyro in the end is right about what he thinks, and i have the right mind set to know why he is right.
Bullet Francisco - Many people think this use is the face of our wiki and is higher in power then we are; but he is just like you and me and believe we are at the same level he is. Kyle is a nice guy and has his goals and ideas right. I think it's sad he doesn't think highly of himself, but that may be why he still works hard :P
Shadowunleashed13 - Unleashed is a great friend to have around here. I come to him about anything and he will stand by me. I am proud of what he has done here.
Murphyshane - Murph has known me through comics and has supported me through comics. We do not know each other personalty, but through comments on comic blogs we have established a great relationship. It makes me smile when i see his comics in the activity fee :)
BlueSpeeder - Blue just tries to edit whatever needs help. He loves the Archie comics with a passion, and that has been his edit-focus for a long time. Blue is proud of what he does here on SNN, and how can you like it here when you don't take pride in what you do? Blue calls me a brother, and comparing my relationship with my real-world brothers, he's right.
Sacorguy79 - Sacor has pushed me to be better than who i am, and continues to do what is necessary to make SNN a great place. We both love TF2, and pass a YTP quote now an then. I just haven't found a time i was ageist him
le Solace - Le is always some i can talk to about anything and i know he will Liston. He's from England, and likes to hear about what is America like. He's also fearless about speaking his mind.
Pages I've made
They are big
Former English Voice Actors
Former Japanese Voice Actors
Sigs.
My:
!--->SilverPlays97<---! (talk) (July 2012 - 8/18/2012)
SilverPlays 97 -Main-Space. Made by Bullet Francisco.
SilverPlays97 Click for credit!
- Comic Sig. Made by me!
Other users: Put a sig!
Time to start this havoc of signatures on Userpages (in the case, Silverplays' one). Willaca (talk) Go Here If I'm on SCP or RSW
YOYOYO SILV-BOY CHECK OUT MAH NEW YOUTUBE CHANNEL "GRAYSON HEATON" PitsBrother 143
I like Blaze :3

☯Sly the Fox☯ Bureizu za Kyatto

23:47, August 27, 2012 (UTC)
Ello der! ★JaketheHedgehog★☰☆That's Just How I Roll!☆
Y ELLO DER

Shadowunleashed13"I am...none of me..."

Buenos dias! THE REFLEX dancing on the valentine 08:27, September 16, 2012 (UTC)
I like Sally and Blaze:3

Sonally Fan Forever

17:52, October 3, 2012 (UTC)
goom Pacmansonic138 (talk) 23:38, October 4, 2012 (UTC)
MEGA MAN RULES!!! BlueSpeeder - Feel The Shardom 4:15PM-10/5/12
May the Precursors be with you LuffyNaruto The Greatest Ninja Pirate Ever 13:34, January 4, 2013 (UTC)
Hallo!   ★Tinka Star★  ★16:27, January 26, 2013 (UTC)
#YOLOSWAG --Bullet Francisco (talk) Contributions Editcount 13:34, May 11, 2013 (UTC)
Hey Howdy Hi! ☯KIDD - It's Modren time, okay?
Howdy, mate! Mystic Orb (TP.CO.EC) 07:23, October 11, 2013 (UTC)
Howdy partner! JetHawk347"The Legendary Wind Master"



08:32 October 30,2013 (UTC)
Favorite Sonic the Hedgehog Characters
Males
Females
2: Sally Acorn
Overall #1
Silver The Hedgehog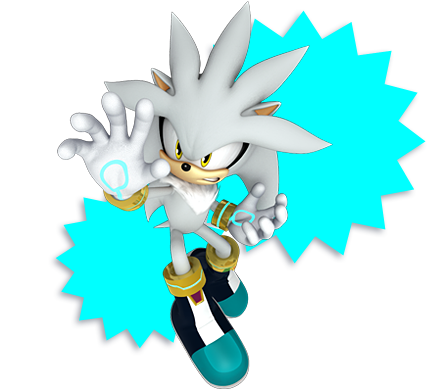 User Boxes
Fan character
Chat Room Screenshots
Most of them are inside jokes
Random photos
Alternate Account: Wiki Invader