PLAN C: Wreck it.
Sit rep: Hey what's that giant round thingie COMING RIGHT AT US?!!!!
Time to cue Team Dark working for G.U.N.! Remember to click the pics to see the whole thing!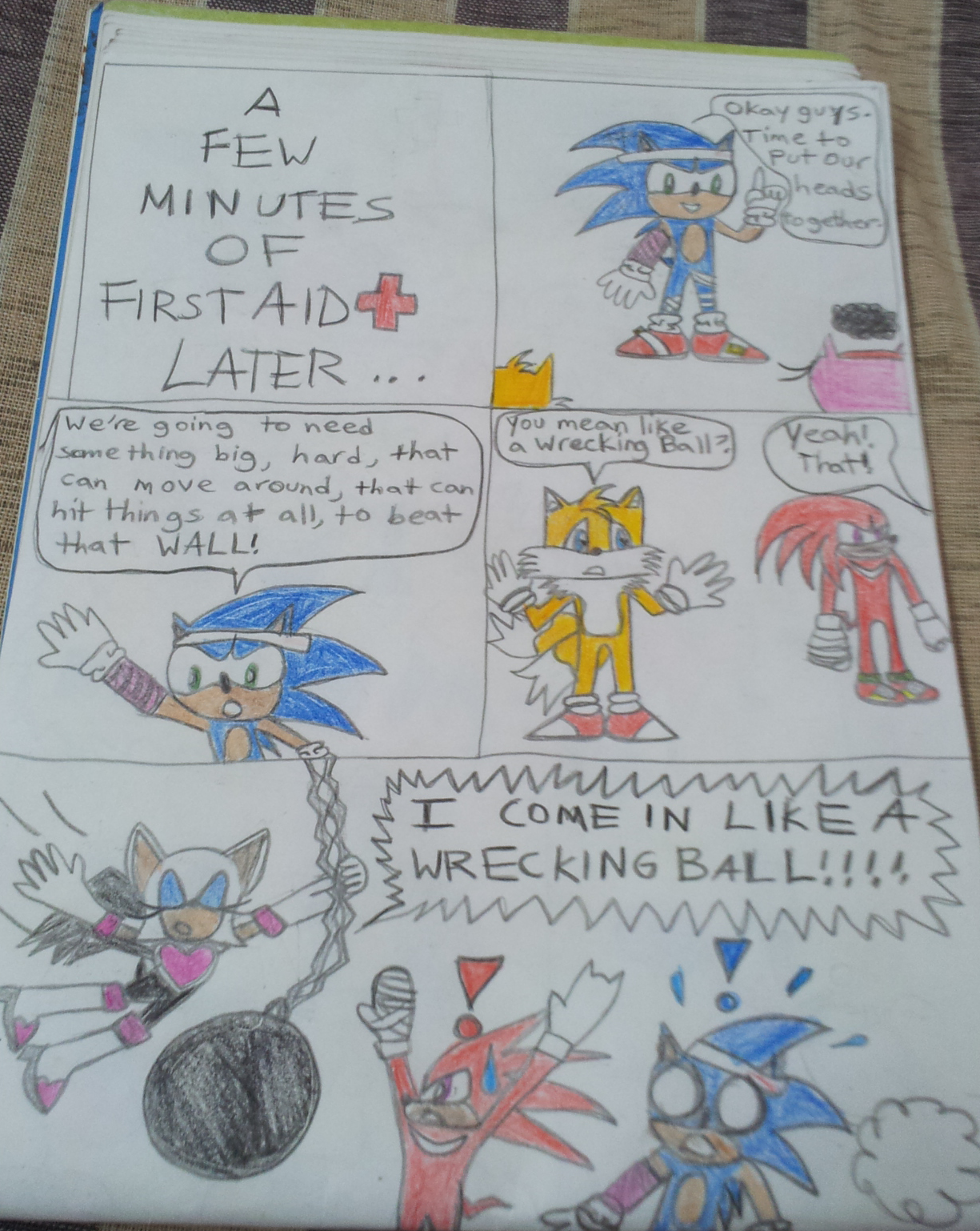 Oh and another thing, I usually make two BT4thW comics and then an Off the Rocker Panel, well let me tell you a spoiler on the next Off the Rocker Panel... I know this may be late (Or probably done before) but the next one will have something to do with Sonic Boom. So keep your eyes peeled, (But remember to blink occasionally :P)
And yes, I took the second page photograph in an awkward position by accident. Apologies.
Enjoy! 
-Blazing Flare