WARNING SPOILERS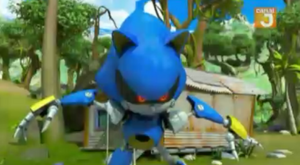 Source is from here...
Apparetly someone has the access to put French episodes in videos, not sure which episode but.... 
I don't know how to even....
This is really hard now, *Runs away from the tomatoes*
UPDATE: Here's the french episode where he appears in. You'll find another character from Rise of Lyric as well.