WATCH OUT!: Spoilers galore!
At the Sonic Boom Convention, The cast of Sonic Boom read out several lines from four episodes. This is where we learn all about it.
Here are the two videos, and this will please SonAmy fans a plenty.
And here's Part 2: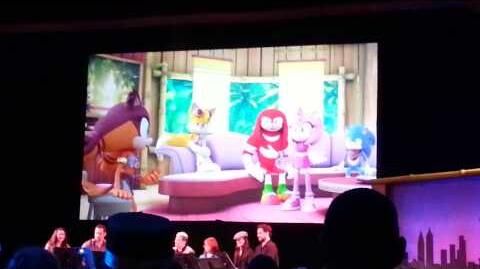 If anyone can't understand what the plot is, let me know through the comments.And I will try translating.
UPDATE: There are three episode names confirmed: The first two you've heard of, Can an Evil Genius Crash on Your Couch for a Few Weeks, Translate This, and the Fan Fiction episode is called Cabin Fever. (Funnily enough, that's the name of the 6th book in the Wimpy Kid series!)