More beans are spilt after weeks of silence.
A Twitter post revealed several pictures for the Tv series Sonic Boom . It's the storyboard for one of the episodes! Here's the gallery for these Twitter pictures found by user Lea95. ( Kudos to this find).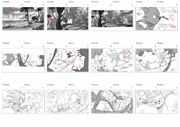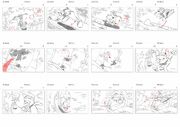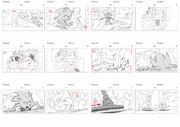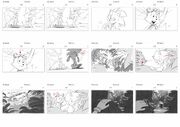 Apparantly these pictures were there for over one year! Now let's go though these pictures and try to guess what the episode might tell us.
These show Sonic and Tails racing in hoverboards, ( which may have some references to These ), and then they discover a house, which is most likely the Marine look-alike's   Sticks's house.
Since these were found in a website, the pages depicted that the storyboard would be from the 11th episode in the series. This may mean Sticks may have her first TV appearance in the 11th episode.
What do you think about this one? Comment below!
- Blazing Flare