There are acouple of newcomers to be in Smash Bros. 4. And to celebrate, I will put an image of them, a video that at least matches them and a link to there page on a wiki that there from. (Tails in Sonic Wiki, Ridley in Metroid Wiki, ect. These are examples not actual newcomers.) Okay, let's get started.
Newcomers
Geno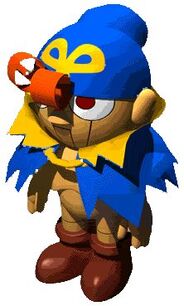 Wiki link: http://www.mariowiki.com/Geno
Mega Man
Wiki link: http://megaman.wikia.com/wiki/Mega_Man_(character)
More to update when I hear. Also, I'm not joking about this, this is real. I do not have a link to it, so if you want prove, you have to trust me.