this is the Chuck Norris game. where we make a hilarious comments of a spicific character that we all share a fanhood with.
Rules:
the age limit is from 3 to 15. So you can swear without effing and say stuff about sexualism.
the big rule is no gay comments.
no comments about other characters unless that character was a reference and are given only 30% involved.
Sexualism is aloud but it must not a mention genetals or women features.
today we will do a fanhood comment of Sonic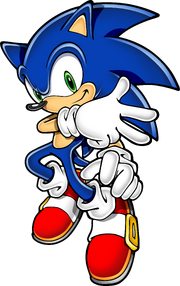 inspirational vid