Inspired by the many great artists of SNN, I decided to try making a sprite comic regarding the newly leaked Sonic TV show. I used a combination of RealWorld Cursor Editor, Microworlds EX, and MS Paint to make this: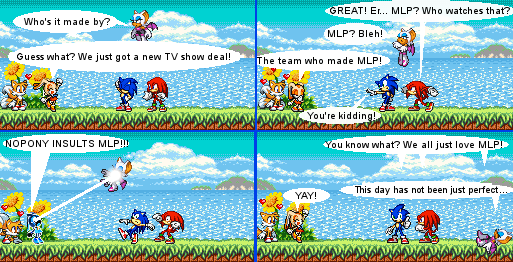 It's surprisingly hard to come up with good lines, but hey, not the worst for a first sprite comic (which I have yet to think of a catchy name for).
Credit to the Shy Guy Kingdom and Spriter's Resource for sprites.