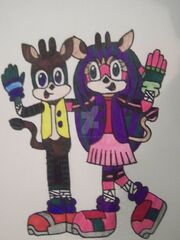 Because I've been busy, & haven't been on here in a while, I thought I would show you guys some of my fanart from DeviantArt.
If you guys like them, here's my DeviantArt page if you wanna see more of this:
http://erik-the-okapi.deviantart.com/
Until then, this is Erik-The-Okapi saying I'll see you next time. Bye!