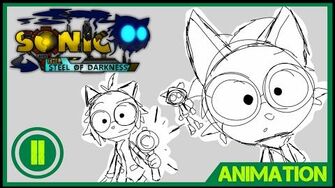 Technically, this was posted months ago. I'm just not sure if anyone have seen it yet but I need your guys opinion this time. I'll try to explain further for those who are really confuse and I'll try to avoid re-iteration.
Sonic and the Steel of Darkness will be focusing more on story and character development. Robots, in this case, will be given more spotlight and background. The story isn't too serious but it won't be too comical and lowbrow. The characters will be meeting for the first time in their life. Some of the Archie Characters will be included but only if they have a similar basis. 
Another thing about the series is that it will follow the principle concept of logic, science and common sense. However, it will not be set to extreme, so that opened possibilities can be imagined and created without being too grounded to reality. This applies to machines and robots as well. The story flow is already constructed and checked. Moslty everything will be connected and answered. The story may involve Time-Travelling in the process. 
There will be a slight social hierarchy between the mobians, humans and robots. (Arranged from higher class to lower class).
Humans - in charge of mostly everything.
Super Mobians - ones involved with extra abilities and they have higher authorithies. [e.g. Sonic]
Mobians - less-prioritized citizens but not ignored. [e.g. Amy]
Robots - in charge of labor work. [e.g. Cipher as a Medic and Repairman]

Comment on what you think of it. I kinda need some opinions.