The animated series follows the same principle from the game. Although, the only difference is that the art style is slightly different for some characters. The story focuses a lot on the everyday life on the character and the story. The show is under the genre of comedy. The series will be posted and uploaded in Youtube in segments or episodes. In the current development, sketch segments were made for the preview. 
The Little Doll of Horrors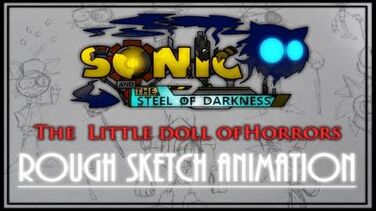 So far, only a cut episode segment is shown in the episode: The Little Doll of Horrors. This episode introduces TiDi, a nuisance of a character. TiDi was originally made as a character in which he appears constantly whenever Sonic has a headache. He will appear as a hallucination, giving him some tips or foresight of danger. He originally talks in rhymes and riddles. This was scrapped later on, due to his cryptic and sinister nature. 
The episode is about TiDi's introduction and the Quantum Field Connector machine. Take note that the series has a continuity, meaning some parts will return later on as an importance.