Merry Christmas guys! I hope you guys are having an awesome christmas!
So, anyway I got some awesome gifts:
A Sonic shirt
A Sonic poster
Mario and Luigi slippers
$50 to spend on amazon (I got a PS2 and Kingdom Hearts 2)
I also made a drawing of Sonic and my FC: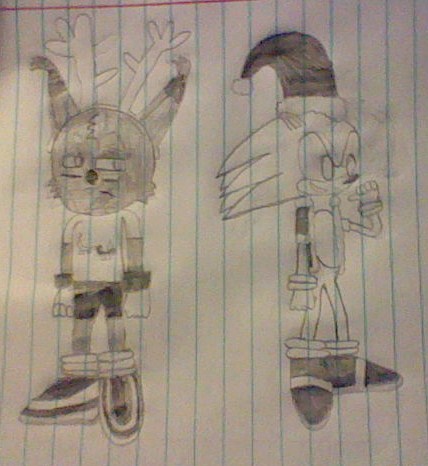 So, how was your Christmas and what did you guys get?