WHUZZUP???, everyone? It's time to show you guys Volume 2 of my comic series, When Wacky Worlds Collide! For those of you who didn't know, this comic series stars my Sonic fan character Lightning the Hedgehog, and my original character, also my oldest friend, Kippy the Chipmunk! Also, since Volume 1 of my comic was deleted, I will show the entire Volume 1 of this series before I start Volume 2, for those of you who need to get caught up in this series. Enjoy reading!
And to see more pictures of Lightning and Kippy, along with many, many others, go to my other blog: Finally! I Can Make Better Pictures! 
Volume 1
And now, to Volume 2!
Issue 1: George the Chao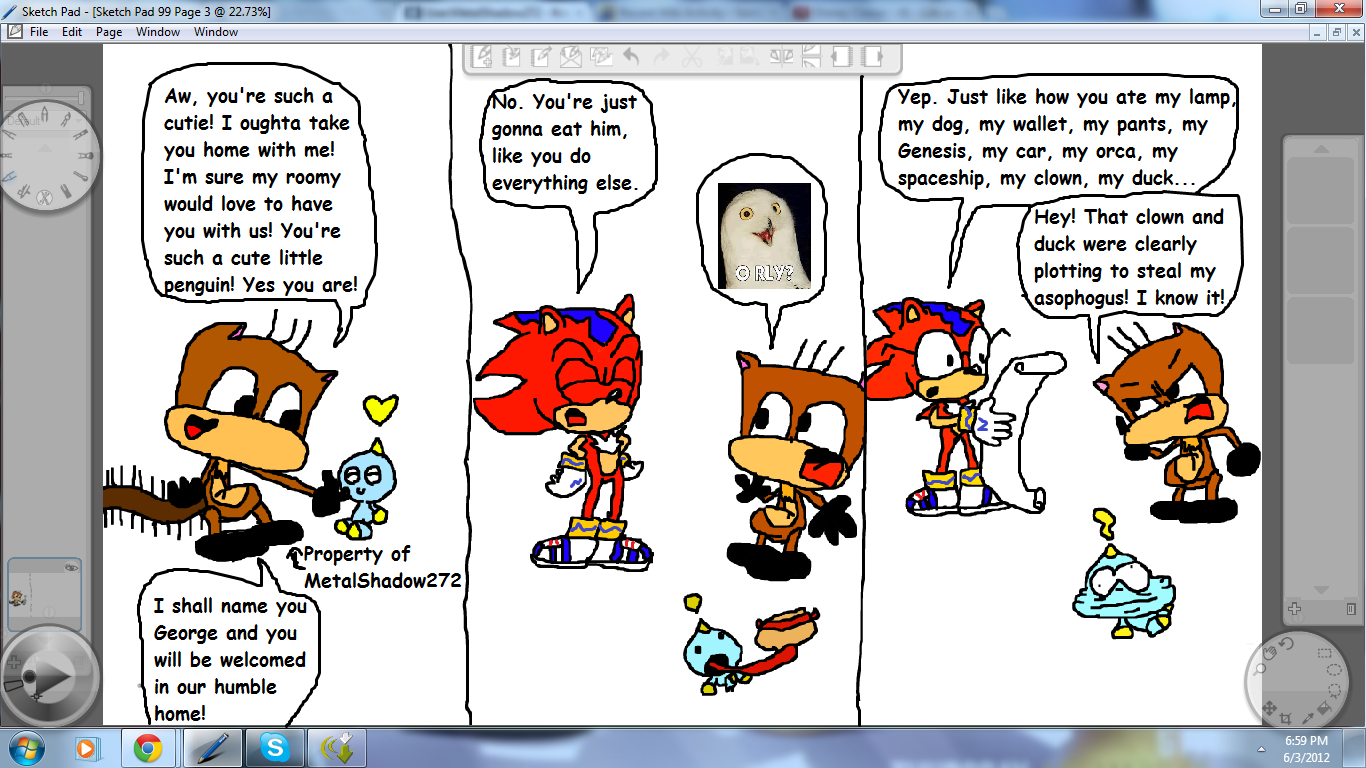 Issue 2: Presents
Issue 3: Dire Importance
Issue 4: The Very Important Announcement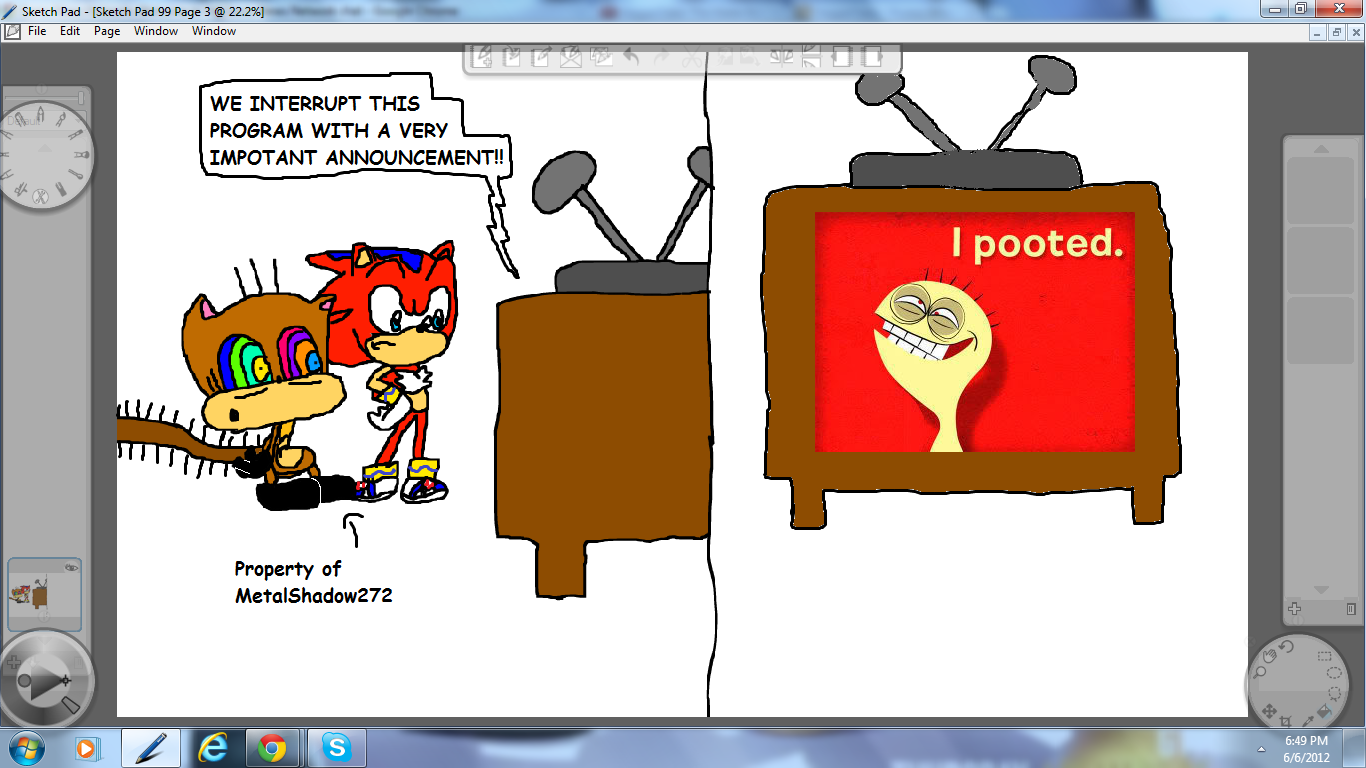 Issue 5: Barf
Issue 6: Shadow and Lightning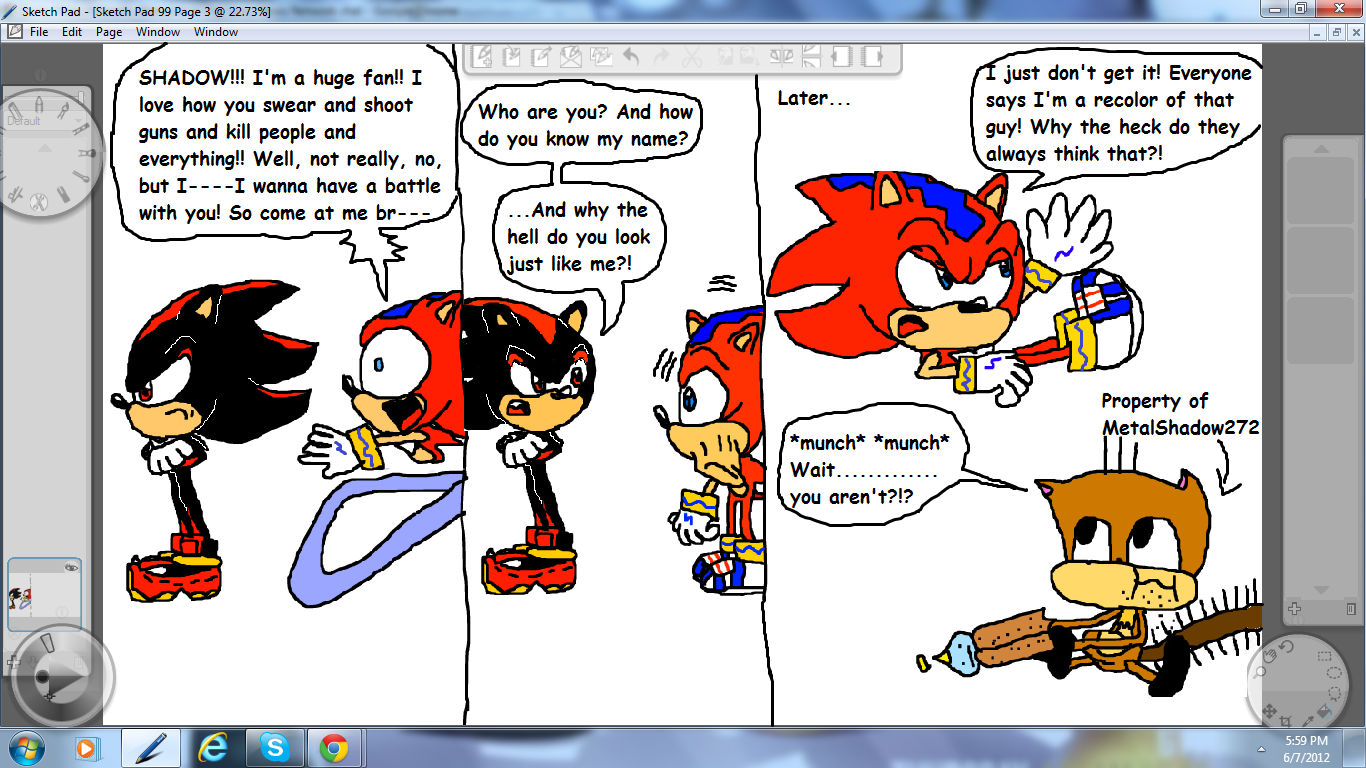 Issue 7: The Mustache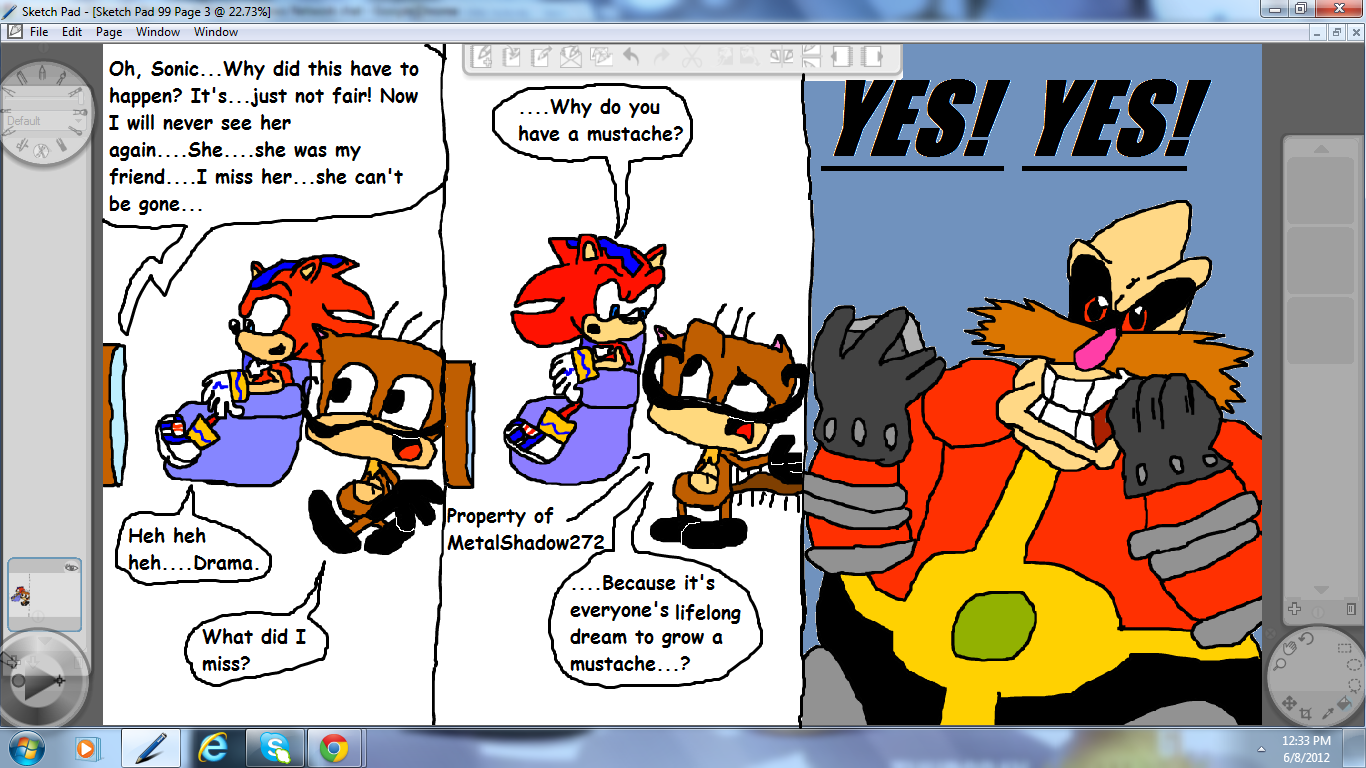 Issue 8: Scariest Thing Ever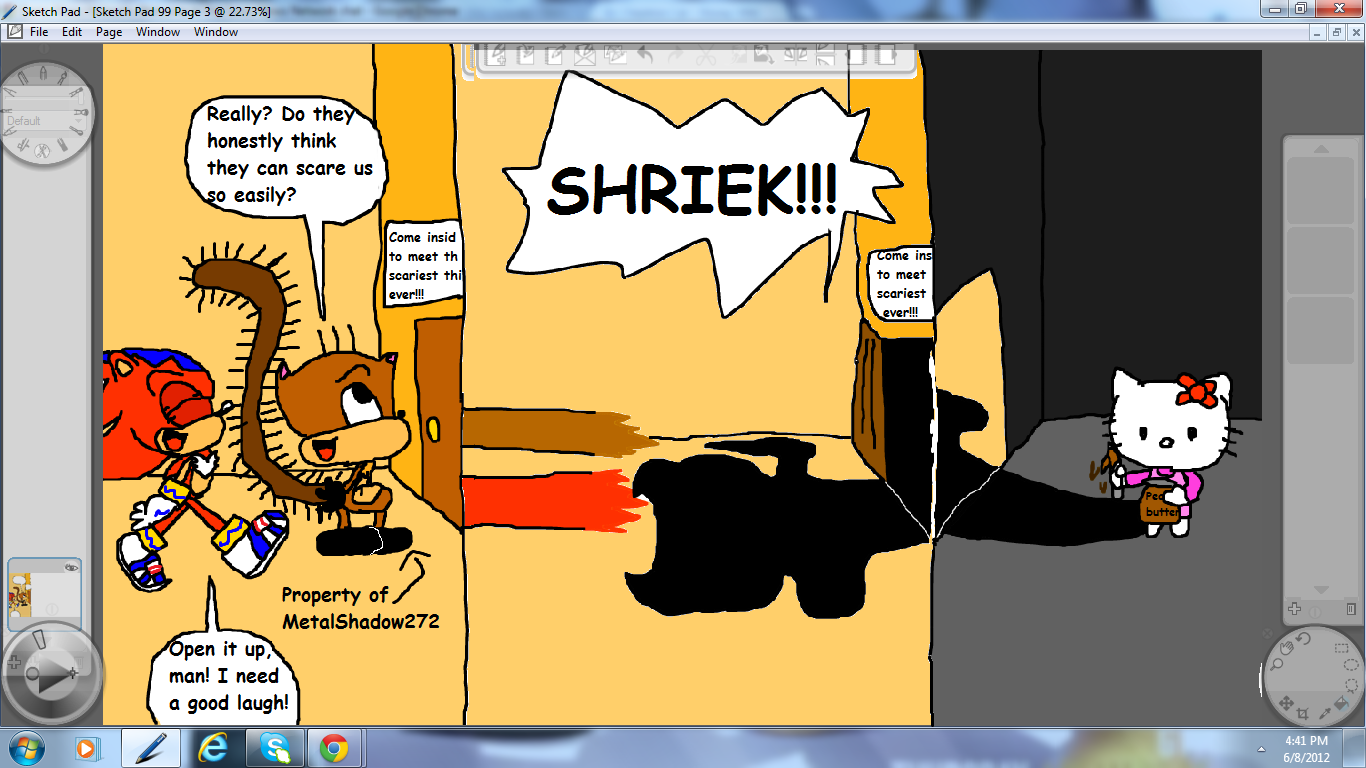 Issue 9: Kippy's Mouth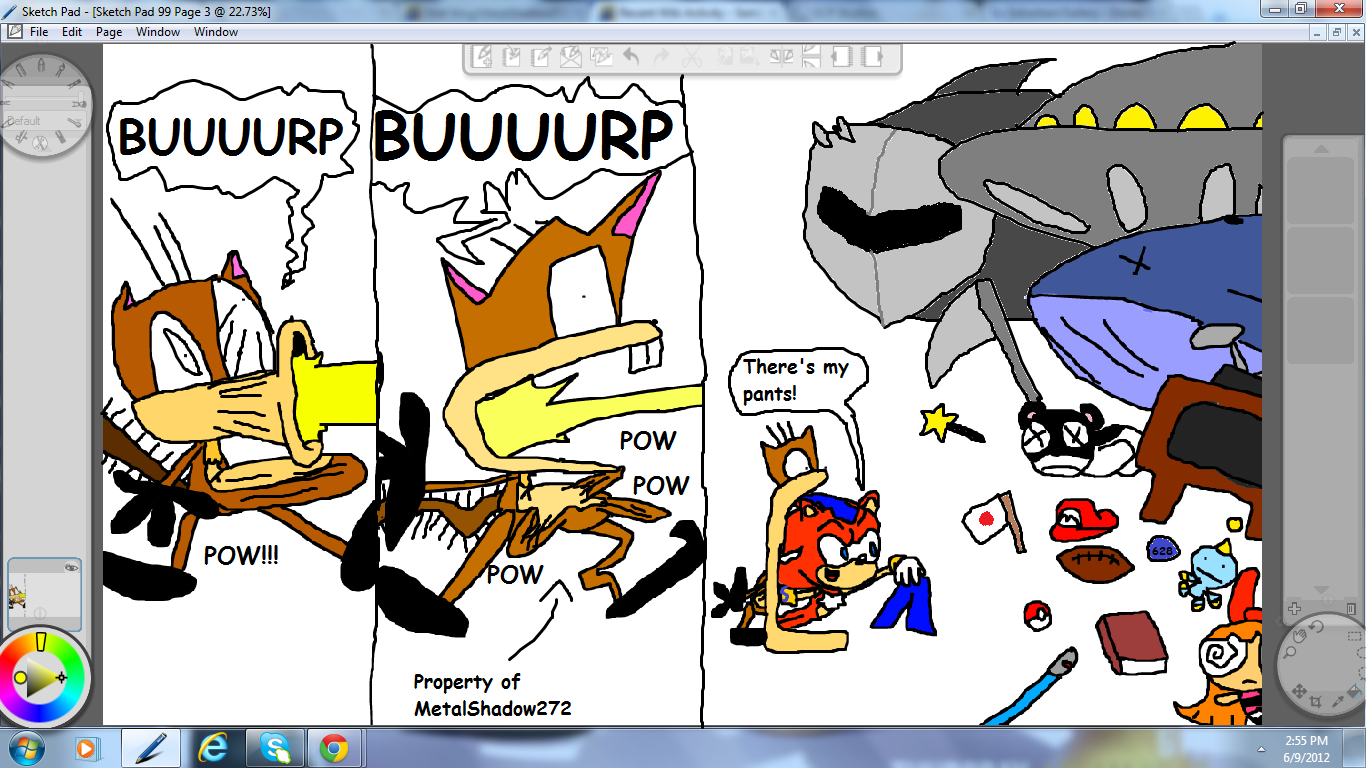 Issue 10: Where's Cheese?