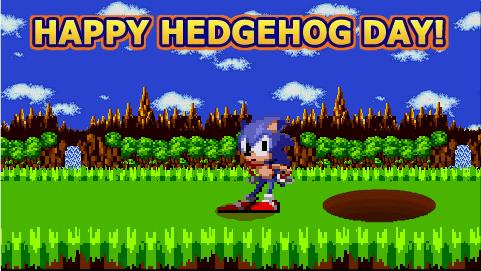 Today, Sunday, February 2, 2014, marks Groundhog Day (and who knows if the groundhog's going give you an early spring or not), Super Bowl Sunday (which is happing just around in my Home State, New Jersey, at MetLife Stadium) and something special to Sonic fans… HEDGEHOG DAY. Yes! Today, 20 years ago TODAY, 2.2.1994 marks the day that Sonic the Hedgehog 3 is released in North America for the Sega Genesis (or Mega Drive for those outside of North America). Sonic the Hedgehog 3 was later released to the PAL regions as Sonic 3 (PAL Regions are Europe and Australia) at least 12 days later on February 24 and months later to Japan in May 27.
Now, if you are a 80s kid or possibly a 90s kid and lived in North America, this was called Hedgehog Day because its release date was on Groundhog Day, which is making it as a parody. Even it was at that time, those who pre-ordered the game on Toys R Us (a store where they sell toys and other stuff for kids) gotten a Limited Edition soundtrack called Sonic Boom, which contained music from the US Version of Sonic CD (which was release months earlier before Sonic 3) and Sonic Spinball.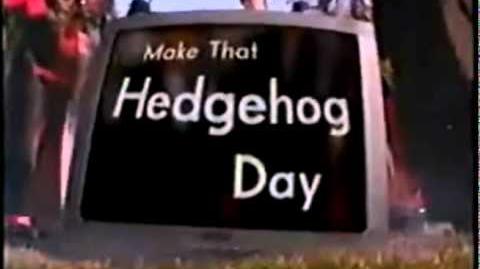 As Sonic 3 gets released, it had a world premiere at Punxsutawney Junior High in Punxsutawney, PA, which was the town where the largest Groundhog Day celebration is held. When it was released back in 1994, it ship 13 million cartridges to many Sonic fans (the video is shown about that event). In addition, the Sonic Balloon used in the Macy's Thanksgiving Parade (which popped) was shown again. Although it sold up to 1.02 million copies, it was listed as one of the top 10 selling Genesis Games of all Time and was #5 at Mega Magazine listed it as the #5 top selling Genesis games of All Time.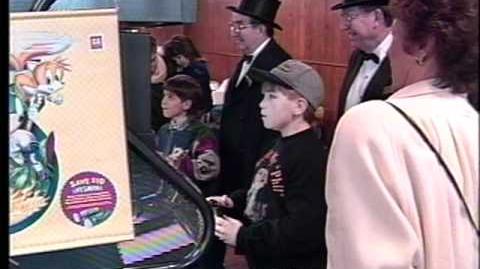 Although Sonic 3 and Knuckles (which will celebrate its 20th Anniversary this year as well) was supposed to be released as one game, it was due to Time constraints and Manufacturing cost that lead them to become separate games. Months later, another Sonic game, Sonic & Knuckles, was released on October 18, 1994. Well, you'll still love that "Lock-On" technology (which looks similar to DLC) that was included in S&K that makes both Sonic 3 and S&K if combined with Sonic 3 would lead to make the completed Sonic the Hedgehog 3 & Knuckles.
Hedgehog Day has also been always been hinted by many Sonic fans for another sonic game ever since. We'll, for the most part. Last year it was a 10th Anniversary statue of Sonic (they hoped talk about something but they said "not yet."). 2 years ago (2012) was Concept artwork for Sonic 4: Episode 2 and also the announcements of Sonic Boom and Summer of Sonic. In 2011, they talked about the history of Ground Hog day (and of course, some things about Hedgehogs) and revealed the 20th Anniversary logo for the Sonic Franchise (and not only that, hinted about a possible game which was later lead to Sonic 4: Episode II). And 2010, was about Project Needlemouse and Hedgehog Week which ended up to be Sonic 4: Episode 1.
So for the most of you, it's time to get you're self a return to your childhood for those 80s kids and 90s kids when you put in the Sonic 3 cartridge into your Genesis/Mega Drive. And for those who are new, take some time to play a game that has been part of the well-known chronology of the Classic Sonic Series.

From all of us here at Sonic News Network, we wish you a very happy Hedgehog Day!