After the major announcement on Sonic Boom from the first Thursday of this month, we just gotten a inside look of what Sonic Boom is defined to be... (Video Shown Below)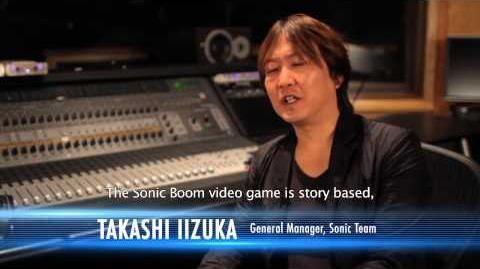 But Wait? There's some more info that you might even never heard... Well here's what we gotten. First, GOOD news, Orbot and Cubot will come to Sonic Boom as we speak. In addition to Orbot and Cubot, we also have noticed that Tail's English Voice Actor, Kate Higgins, will be replaced with Collen Villard. All others will remain the same since Sonic Lost World. In the mean while, the voice director will be Jack Fletcher. For the voice actors, here's what we know...
That's the voice actors for now for the Sonic Boom Series but they'll have a full list of Voice Actors in the upcoming months. So, do you think about Orbot and Cubot in Sonic Boom, and what do you also think about Tail's new Voice Actor? Leave a comment below... And also keep it locked with SNN for the latest...